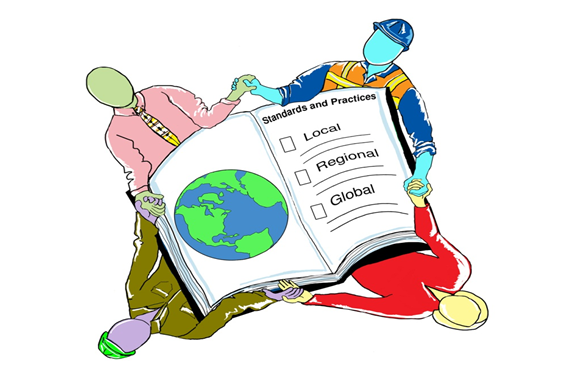 What does it mean in 20/20?
It is important to communicate requirements consistently … down the street, across the country, and around the world.
Currently, a variety of standards may apply to a single operation, including local, industry, national, and international, which have the potential to conflict with each other.
Harmonized standards provide consistent guidance for design, operations, and maintenance, to support effective understanding of process safety risk.
What is the value?
Harmonization of Standards leads to efficiency in conforming to applicable standards in local, national, and global commerce.
Harmonization of Standards supports a partnership to challenge each other to deliver great process safety performance.
What can I do?
Recognize the diversity in standards, be open-minded, and work towards harmonization of standards.
Promote harmonization through active participation in standard and practice writing groups.