The Center for Hydrogen Safety (CHS) is a global oriented non-profit dedicated to promoting hydrogen safety and best practices worldwide. The CHS identifies and addresses concerns regarding the safe use of hydrogen.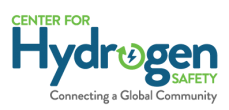 CHS News & Latest Articles
Giving Back.
Donations small and large and make a difference, and remember all gifts to the AIChE Foundation are tax-deductible. Learn more about AIChE's Doing a World of Good campaign.