AIChE's Institute for Learning and Innovation is poised to help chemical engineers at every career juncture to bridge the skills gap created by the rush of technology, changing work styles, and unprecedented societal needs.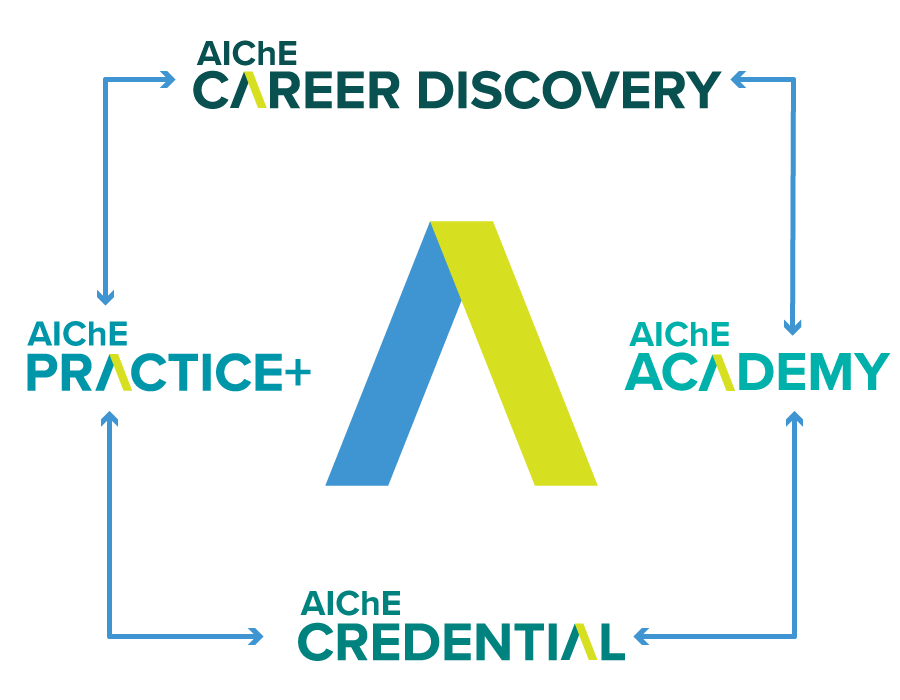 Beginning with customized skills-gap analyses, the Institute for Learning and Innovation will provide each member with a personal lifelong learning roadmap — supported by courses, career strategies, credentialing, and hands-on learning opportunities to allow chemical engineers to excel professionally and personally in the workforce of 2020 and beyond.
Begin your career discovery journey with a personalized skills analysis. We'll help you to identify aptitudes and abilities you'll need in order to achieve your full potential at various career stages. Every career path is associated with a distinct set of skills. AIChE's Career Discovery process will allow you to gain clarity on the optimal job choices, and receive direction on how to acquire the necessary skills and training. Career Discovery pilots are being planned, virtually in mid-September and tentatively as face-to-face events at local sections or universities later this year. If you'd like to participate or learn more, click here.
Podcast on Career Discovery
Dr. Monty Alger, Dr. John Jordan and Dr. Darrell Velegol are three curators of the Career Discovery method - a practical approach to helping students identify their skills and then match them to real-world marketplace needs. Click read more to listen.
What Chemical Engineers Do


Chemical engineers have been improving our well-being for more than a century. From the development of smaller, faster computer chips to innovations in recycling, treating disease, cleaning water, and generating energy, the processes and products that chemical engineers have helped create touch every aspect of our lives.
Technology is rapidly transforming most market sectors, reshaping business, jobs and the skills required for today. Learners of all ages need to keep pace with evolving skill requirements from college to the workplace. AIChE's new institute will provide students and professionals the opportunity to learn and innovate through collaboration, practice and discovery.
Once you've identified your career path and skill gaps, AIChE Academy will deliver training and skills development opportunities that align with your needs. Gain technical proficiency and inspiration through the Academy's ever-expanding curriculum of live and archived webinars, face-to-face training (virtual and in-person), online eLearning courses, conference presentations, and more.


AIChE's Institute for Innovation and Learning will bring visibility around what is valued by companies and broader industry to help students both find employment and gain the skills they need in a world of evolving technology.
Building on this foundation of career discovery, training and credentialing, the Institute for Learning and Innovation will offer opportunities for practical learning that will link innovation with industry and jobs. Through Practice+, we will help align learners with industry internships and co-ops — helping engineers to gain practical experience in applying their new skills, and giving them a head start on their road to career success. A first offering is the RAPID Manufacturing Institute Intern Program.