Advertising & Sponsorship
Make AIChE Part of Your Marketing Team – Generate Leads and Position Yourself as a Technical Expert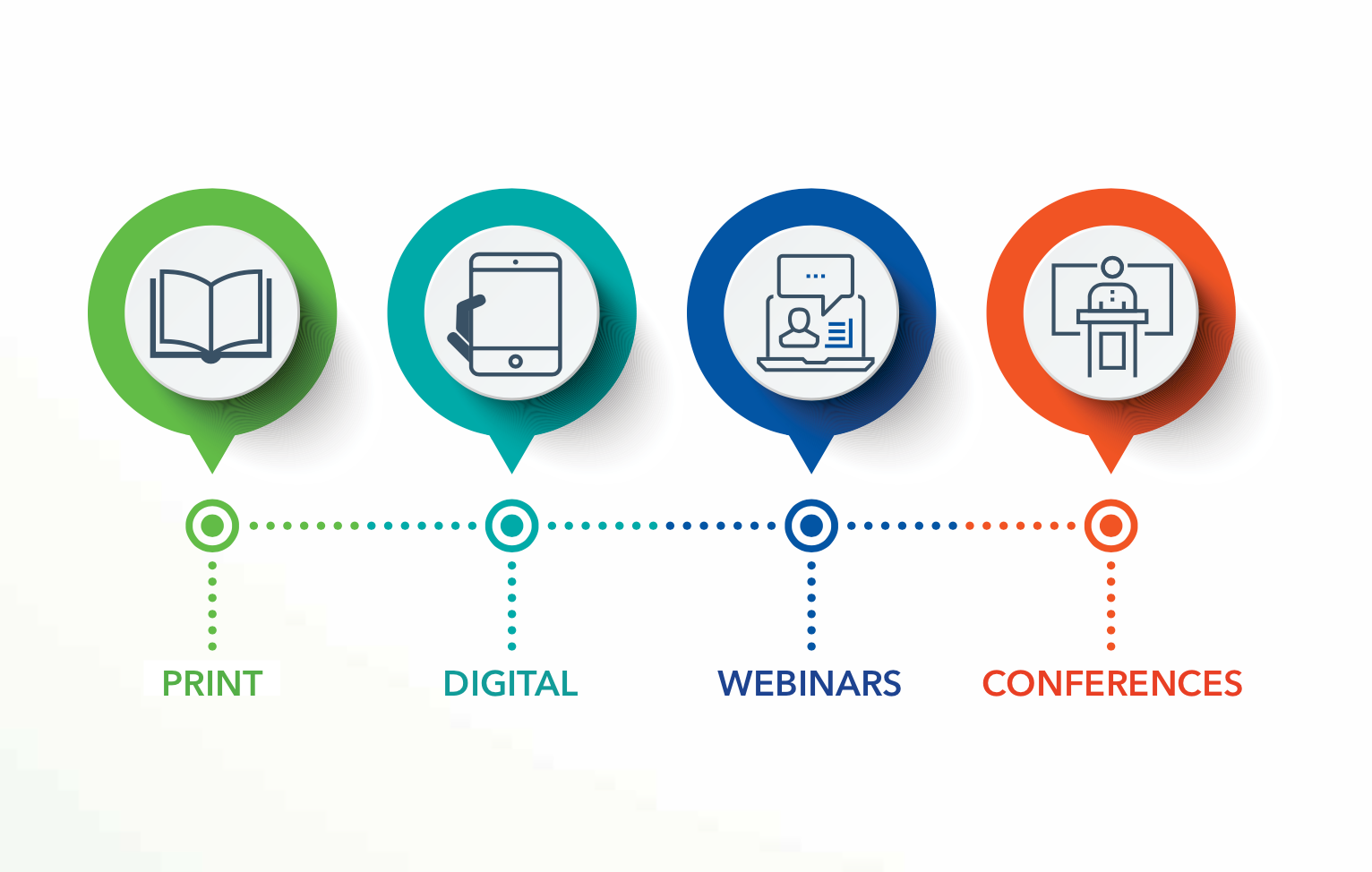 AIChE Audience and Communities Offerings
Because they work in so many different industries, chemical and process engineers are an elusive target. That's why AIChE advertising, sponsorship, and exhibiting opportunities make sense for many companies. You can reach more than 60,000 chemical and process engineers working across a wide range of industries and job functions. From core processing industries to pharmaceuticals and synthetic biology to sustainability and more, if it's a field chemical and process engineers are working in, you'll find them here.
AIChE Communities Include Professionals Working In:
Process Safety
Manufacturing and Energy/ Process Development
Biological Engineering, Pharmaceuticals and Synthetic Biology
AIChE Product Offerings
CEP®, the flagship magazine of AIChE®, reaches nearly 18,500 chemical and process engineers around the world in print, most with specifying or buying authority. New in 2020, CEP has expanded digitally to reach all 60,000 members through a flipbook in addition to the mobile app. Each issue is packed with practical information today's engineers can put to work on current and future projects. CEP covers technical advances in the global chemical process and related industries, business news and career advice. It provides the field's most trusted analysis of issues in safety, environmental management, fluids and solids handling, reactions and separations and more. CEP also offers showcase, product digest and classified advertising opportunities.
CEP Chemical Engineering Progress® Magazine
AIChE SmartBrief
Web Advertising
Sponsored Content
Sponsoring a webinar, whitepaper or interview through AIChE provides your company with an excellent opportunity to demonstrate thought leadership, attract participants interested in your products and/or services, and raise brand awareness. Lead reports provide you with the information you need to reach out to new business prospects while their interest is high, since they have downloaded educational information from you.
AIChE Conferences
Advertising Success Stories
Industry 4.0 Special Report
A leading AI software company wanted to better understand the challenges within the chemical industry while share valuable industry benchmarks to improve safety and meet production targets. Learn more about how they leverage the AIChE audience and CEP's technical expertise to establish themselves as though leaders and generate leads.
Leveraging CEP Content to Generate Leads
CEP Special Sections are a series of deep diver articles on relevant topics. Learn more about how one company aligned itself with CEP content to establish itself as a leader in Battery Energy Storage and generate leads.
Sharing Technical Expertise to a Targeted Audience Through Webinars
A Process Safety consulting company wanted to share their insight around past ammonium nitrate accidents and provide insight on how to keep these types of incidents from happening again. AIChE hosted the webinar and promoted to a targeted audience segment working in the area. The consulting company developed the content, presented the webinar and fielded questions, receiving over 600 registrants for the event. The webinar recording was posted to AIChE's library, allowing the company to continuing generating leads even after the live presentation.
Contact Us
To discuss how AIChE can be an active part of your marketing, reach out to sales@aiche.org.
AIChE created a marketing plan for our products that has been nothing short of a homerun. I can say with 100% confidence that our gas detection tapes would not have the market exposure and reach that they currently do without AIChE's assistance. We have already started our 2nd round of campaigns with AIChE – and it is all thanks to their understanding of what Nitto wants and how to position us to the right groups within the AIChE community.
Partnering with AIChE has helped ioMosaic elevate their marketing and sales efforts by leaps and bounds! The advertising brings more credibility and visibility to ioMosaic services and products and has a deeper reach than we can get on our own. The conferences complement our marketing and sales efforts so well that renewing our commitment each year is a non-issue.
I was very happy with the results of our SmartBrief advertising, and would recommend using it again for future campaigns.