AIChE Fellows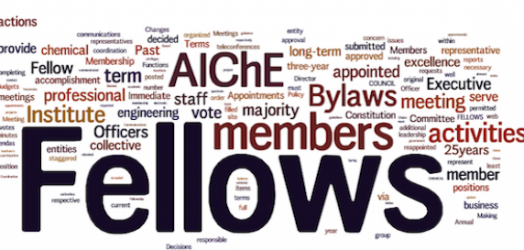 Fellow is AIChE's highest grade of membership and is achieved only through election by the AIChE BOD, generally upon recommendation of the AIChE Admissions Committee through whom all nominations for election to Fellow are processed.
Fellows are an important resource for AIChE in providing experience-based guidance to leadership and members, as well as contributing to the actvities of many AIChE entities. See the Fellows Newsletters and Archived Fellows Council Reports for details.
Click to view a history of the Fellows and AIChE Awards.
Click on Files at left for news and information.
Recent Events
Tuesday, November 17, 2020, 11:30am PST
Tuesday, March 31, 2020, 6:30am CDT