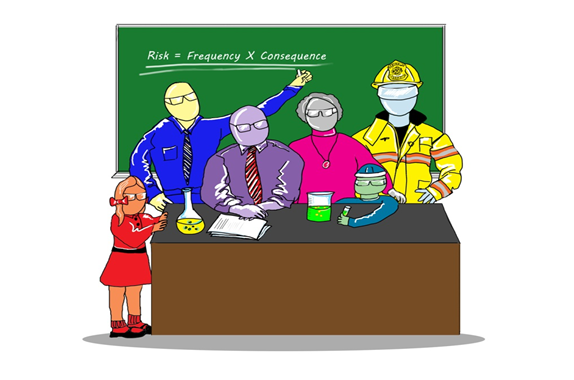 What does it mean in 20/20?
Enhanced Stakeholder Knowledge starts in high school where students learn the basic concepts of risk.
Engaging in science, technology, engineering, and mathematics (STEM) education in business and engineering schools allows university students to absorb technical concepts and understand process safety risk. 
This Enhanced Stakeholder Knowledge allows the public to effectively challenge industry to prevent process safety incidents. The same holds true for industry challenging the public to understand process safety risks. 
What is the value?  
Understanding risks allows industry and stakeholders to have meaningful two-way conversations addressing public concerns on managing process safety risks.
Enhanced Stakeholder Knowledge supports a partnership to challenge each other to deliver great process safety performance. 
What can I do?
Support local STEM education, both in high school and university.
Have a conversation about risk with students and other stakeholders within your community.
Continue to build knowledge throughout your career.