Flow of Solids/Pneumatic Conveying Combo Course - Virtual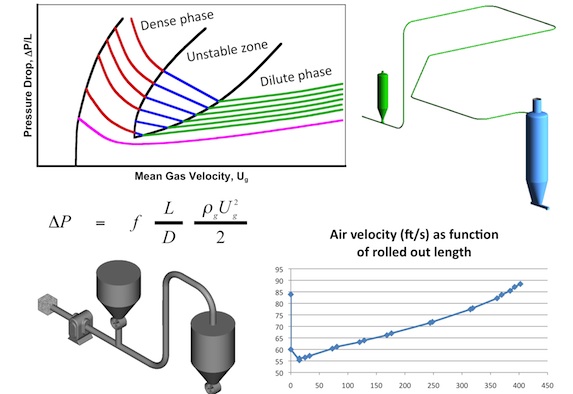 Course ID:

Type:

Instructor-led Virtual Course

Language:

Skill Level:

Duration:

CEUs:

PDHs:

Accrediting Agencies:
Join leading bulk material engineering instructors with expertise in powder and bulk solid storage, handling, conveying and processing. You can now improve the efficiency, reliability, and safety of your operations by preventing, eliminating, or reducing problems related to bulk material flow, storage, conveying, or processing.
Attendees will gain an understanding of some of the most common, costly flow problems that can occur as a result of poor bulk solids and powder handling in bins, hoppers, feeders, transfer chutes, and pneumatic conveying systems, as well as how these problems can impact the "bottom line" of production rate and product quality. Attendees will also learn proven, scientific approaches to resolve solids handling problems at their site, and understand the "art of pneumatic conveying", which is often thought of as a "black box". The fundamental physics of pneumatic transport will be taught, as well as methods for practical solutions to common issues like abrasive wear, line plugging, and material attrition.
This combo course is a combination of two popular AIChE courses: CH032VTL: Flow of Solids in Bins, Hoppers, Chutes and Feeders and CH033VTL: Pneumatic Conveying of Bulk Solids.
This course will be taught by one of the instructors listed below.