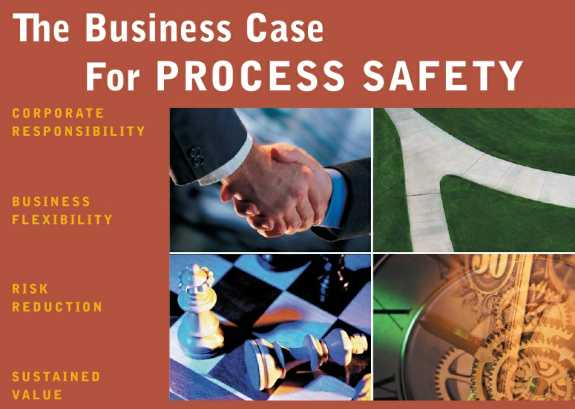 What separates the top-tier companies in our industry from the rest? According to leading companies, it is a rigorous process safety philosophy.
"Process Safety is a fundamental tenet of every successful chemical company's operating philosophy..."

Arnold Allemang, Vice President - Operations, the Dow Chemical Company
The Business Case for Process Safety is an industry-wide study that identifies and explains the ways business benefit from implementing a robust process safety program.
Be an ambassador for process safety and share this brochure with your customers and suppliers, your local chamber of commerce, trade organizations, and new managers in your own company.