AIChE Career Discovery™ Workshop - Virtual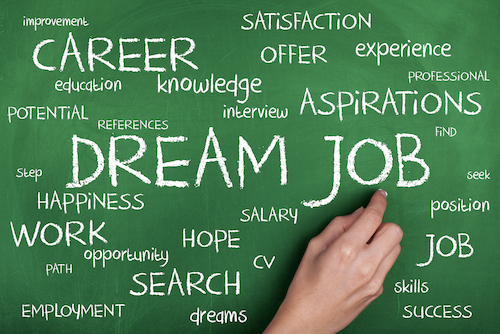 Course ID:

Type:

Instructor-led Virtual Course

Language:

Skill Level:

Duration:
Scholarships to cover all fees associated with this virtual workshop are available to AIChE members on a first come first serve basis. Please email ILI@aiche.org
In-Person Dates:
April 10th at the AIChE Spring Meeting & 18th GCPS*

November 13th at the AIChE Annual Meeting*
*If interested please register through the conference registration links.
---
This is a career planning workshop for technical professionals just starting their careers, mid-way through their careers, or in the twilight of their careers. This career planning workshop uses the AIChE Career Discovery™ approach as part of the AIChE Institute for Learning and Innovation. Workshop participants will discover their current work talents as input to career planning and identify job opportunity gaps as possible career futures that are a fit with work talents and skill interests. Workshop participants will also start the development of a Five Futures career development plan.
Presented by a PhD Chemical engineer and corporate veteran who changed jobs 10 times over 30 years. Changing jobs over the course of a career used to be a choice of the few 30 years ago. Increasingly, changing jobs over the course of a career is a necessity by the many. According to a LinkedIn study, people who graduated between 2006 and 2010 averaged 2.85 jobs in the five years after graduation, compared to 1.6 for people who graduated between 1986 and 2000. Further, the U.S. Bureau of Labor Statistics predicts that the average employee will work at nearly nine different jobs over the course of their career. This career planning workshop uses a Five Futures Career Discovery approach proven effective in both industrial and academic settings.
How Attendees Benefit from this Workshop:
Humans are the only species on earth capable of thinking about the future. Just because we have the hardware in our brain to think about the future doesn't mean we have made the time or developed the software to be able to think about the future in beneficial ways. This workshop provides the proven software to plan ahead for your most fulfilling career in two 1.5-hour sessions. The workshop facilitator guides attendees through a proven process to identify future career opportunities. Attendees will identify five future careers that are a match with their skills and interests. Attendees will also start the development of a structured plan to vet these five futures and take actions to move towards the most viable and interesting futures.

Instructor(s):
Dr. Valerie Patrick, President of Fulcrum Connection LLC, is a facilitator, leadership trainer, and professional speaker that has helped a wide variety of technical organizations improve performance through science-based leadership and collaboration since 2014. Dr. Patrick is a PhD chemical engineer with 25 years of corporate experience leading technical and strategic initiatives to identify and deliver new sources of organizational value at Bayer and Monsanto. Her last corporate position was serving 4 years as the first Sustainability Coordinator/Strategist for Bayer North America (BNA)...Read more