Fundamentals of Batch to Continuous Process Conversion in Specialty and API Chemistries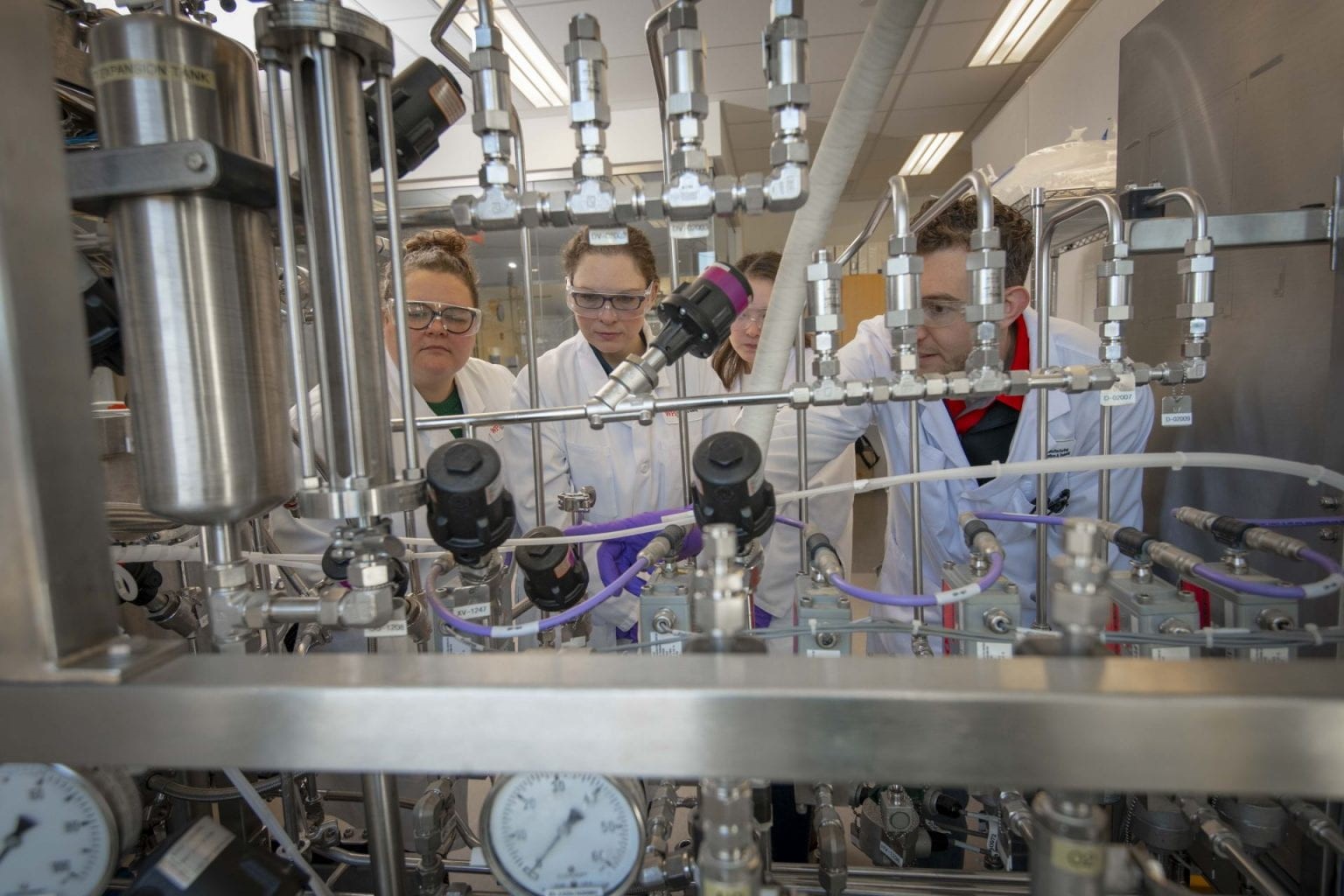 Course ID:

Type:

Face-to-Face Course

Language:

Skill Level:

Duration:

CEUs:

PDHs:
The specialty chemical and active pharmaceutical ingredients (API) chemical industries are undergoing a paradigm shift in process technology by converting existing batch processes to continuous processes. This shift is primarily motivated by significant benefits in throughput, purity, safety, footprint, and modularity.
This 3-day course, developed by Worcester Polytechnic Institute in collaboration with the ACS Green Chemistry Institute as part of a RAPID project, provides attendees with the hands-on skills and tools needed to identify potential opportunities for processes to be optimized using continuous process technology which can lead to smaller carbon footprints, greener operation, safer operation, and higher throughput or product purity. The course will integrate recent trends in continuous processing to train the existing and future workforce in modern engineering and process intensification principles. The course will be predominantly lab-oriented, where participants will design, construct and test reactor systems to study fundamental properties needed to transition from batch to flow (e.g. heat transfer, mixing, multiphase systems and controls). Additionally, the course will include augmented reality (AR) modules as a teaching and expertise archival tool for in-lab training.
Instructor(s):
Dr. Rogers leads a multi-disciplinary team of researchers at On Demand Pharmaceuticals, working at the forefront of automated chemical manufacturing. Previously, Dr. Rogers worked within Merck's Manufacturing Division as a process development chemist working on the successful commercialization of a large-scale cGMP flow chemistry process step. From there he transitioned to a leadership position at Massachusetts Institute of Technology to work on the Pharmacy on Demand (PoD) initiative under Prof. Klavs Jensen. This work involved the development, optimization, and integration of...Read more
Dr. Teixeira is an Assistant Professor at Worcester Polytechnic Institute (WPI) in the Department of Chemical Engineering. He has ten years of reaction engineering experience with the use of continuous and microsystems. His research group focuses on dynamic process intensification of catalytic and crystallization systems for applications in distributed chemical manufacturing, pharmaceutical engineering and clean water. Dr. Teixeira has been recently recognized with the NSF CAREER award for his work in dynamic catalysis. His group also has active funded projects through NSF EFRI, DOE AMO,...Read more