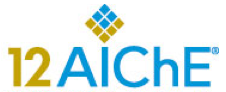 Conference Presentation
AIChE Spring Meeting and Global Congress on Process Safety
April 3, 2012
30 minutes
Intermediate
0.50
The severity and number of combustible dust explosions in recent years spawned (2007) and then re-enforced (2008) OSHA's Combustible Dust National Emphasis Program. The purpose of the program is to inspect facilities that handle combustible dust which may lead to deflagration or other fire incidents. The National Emphasis Program is justified. The Chemical Safety Board has documented the number and severity of combustible dust explosions. The prime example supporting bringing awareness to industry and protecting workers and business continuity is the Imperial Sugar Explosion of 2008.
Citations may be issued under some OSHA regulations such as those for grain, housekeeping or area classification. However, for those industries not covered under these regulations, OSHA relies on RAGAGEP documents for guidance. Examples of these are in OSHA's Combustible Dust National Emphasis Program training manual. Many documents are prescriptive and may not have been written with a specifics site's operations/installations in mind. Others allow performance compliance which effectively invokes a 'lite' 29 CFR 1910.119 although the site in question may not fall under this regulation and there would not be any expectation that they have conducted a full hazard analysis and risk assessment. Where no formal OSHA regulations apply, OSHA invokes the General Duty Clause automatically resulting in a 'serious' violation whether or not the CHSO has taken the time to establish the four criteria for GDC violation.
Legitimate questions arise whether the RAGAGEP are appropriate, whether they are appropriately applied, whether the inspections are too superficial and whether process risk is actually reduced. Further, because there are no written regulations, the citations and their acceptance at cited sites become the de facto regulation changing as the number and diversity of citations change. When a company has many facilities with similar installations, the 'serious' violation can become 'repeat' or 'willful' even when there is no impact on process risk. The RAGAGEP interpretation developed by the CSHO and the evolving number of citations become the Federal Regulation, an unintended consequence.
This paper walks through a simple process example which could lead to a citation under the NEP, how a company may respond to that citation, how OSHA may respond and how the installation may be changed as a result of the invoking of a prescriptive interpretation and of the company fear of escalating severity of citations and likelihood of additional inspections. The paper includes recommendations for inspection preparation and argues process risk mitigation should be the primary concern for any CSHO and facility.
Once the content has been viewed and you have attested to it, you will be able to download and print a certificate for PDH credits. If you have already viewed this content,
please click here
to login.
Language