Mitigation of Preheat Fouling by Eliminating the Cause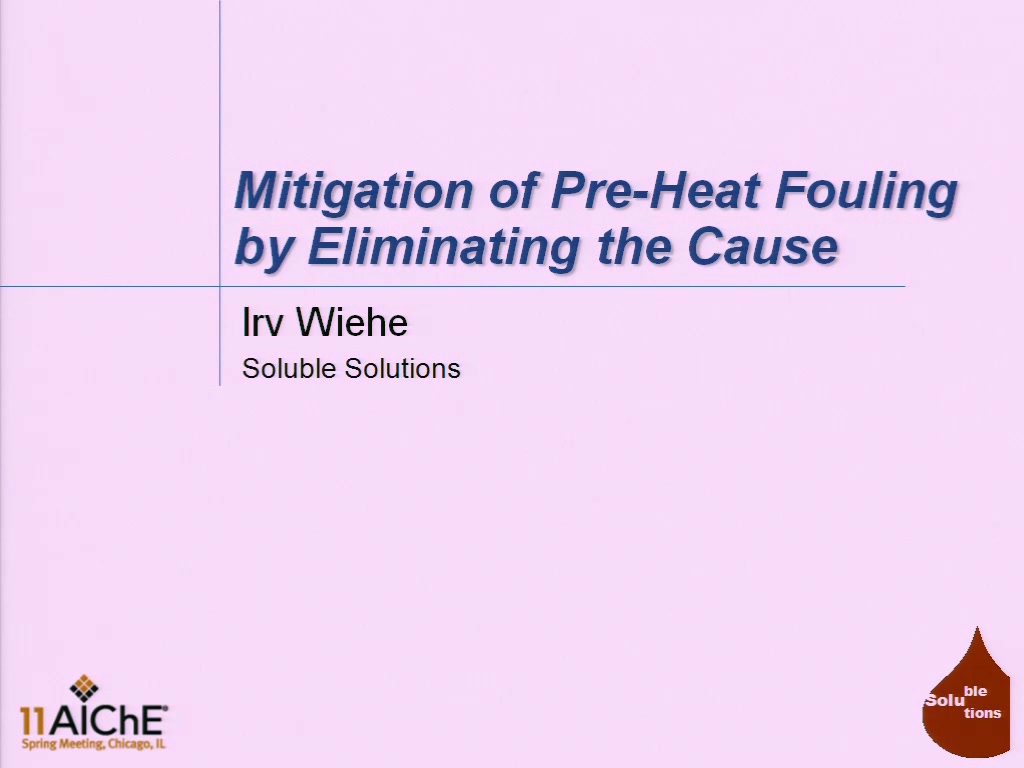 Type:

Conference Presentation

Conference Type:

AIChE Spring Meeting and Global Congress on Process Safety

Presentation Date:

Skill Level:

PDHs:
You will be able to download and print a certificate for PDH credits once the content has been viewed. If you have already viewed this content,
please click here
to login.
Today, there is no excuse for not getting five years or more on the run length of refinery preheat exchangers without the need for cleaning. Among the many tools available for fouling mitigation of preheat exchangers, the most overlooked ones involve determining and eliminating the cause. Almost always, one can determine the cause from an analysis of the foulant. An ash test will determine if the cause is inorganic (greater than 20 wt% ash) or organic. If the cause is organic, the fouling is caused by insoluble asphaltenes. By running the Oil Compatibility Tests on each crude oil in the crude slate, one can determine which of the crudes are self-incompatible, are incompatible on mixing, and are nearly incompatible on mixing. With this knowledge, one can easily eliminate insoluble asphaltenes by wiser crude purchase and scheduling decisions.
If the foulant cause is inorganic, analysis of the metals in the foulant determines if the cause is sea salts (sodium, calcium, and magnesium chloride), is corrosion (iron sulfide), or is clay (aluminum silicate). A cause of sea salts or clay should focus one's attention on improving desalter operation. A cause of iron sulfide encourages one to determine if the iron sulfide is in the crude or if not, to trace the iron in the crude to locate the corrosion source. In any event, once the cause is determined multiple methods of mitigation become obvious.
Please Note: Members of the Fuels & Petrochemicals Division of AIChE are entitled to this content for free. Simply click on 'view this webcast' below and when you get to the shopping cart, your Division membership will be recognized and your price will be &'$0&'. Only AIChE members are entitled to join the Fuels & Petrochemicals Division. For more info please click here. click here