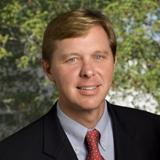 Luther C. Kissam, IV (Luke) is Chief Executive Officer of Albemarle Corporation, a leading global developer, manufacturer and marketer of highly engineered specialty chemicals for a wide range of industries. Mr. Kissam was elected as CEO, effective September 2011, and he was elected to the Company's Board of Directors, effective November 2, 2011. He previously served as President, where he managed all aspects of the company's global business and operational activities.
Mr. Kissam joined Albemarle in September 2003 as Vice President, General Counsel and Corporate Secretary and served as Senior Vice President, Manufacturing and Law, and Corporate Secretary from January 2008 until his promotion to President in March 2010. Prior to joining Albemarle, Mr. Kissam served as Vice President, General Counsel and Secretary of Merisant Company, having previously served as Associate General Counsel of Monsanto Company.
Mr. Kissam graduated summa cum laude with a Bachelor's degree in English from The Citadel in 1986 and magna cum laude from the University Of South Carolina School Of Law in 1989.