Member Insurance Solutions
AIChE offers members portable insurance coverages you can take with you when you change jobs or careers. Learn more about AIChE endorsed health plans, life insurance, disability insurance, professional liability, pet insurance, and more including plan features, costs, eligibility, renewability,...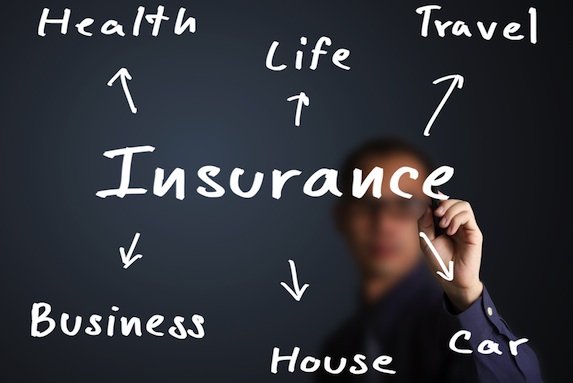 PRODUCTs
You'll receive member-exclusive group rates and flexible coverage options to fit your budget and your needs. The #1 priority of the AIChE Insurance Program is to provide members with relevant, quality insurance products and services.
Contact Info for AIChE Insurance Program
Business Coverage—Liability Insurance for Chemical Engineering Professionals
CheE Consultant, Part-time consultant ...or thinking about it? Reduce your risks, protect your income and assets with a solid E&O Plan. Custom written by and for Chemical Engineers and chemical professionals, this policy is underwritten by Lloyds of London. Affordable liability policies are offered to chemical engineers, chemical engineering educators, chemists, and professionals who are AIChE members.
Alliant Liability Insurance Information
The Alliant E&O AICHE insurance team has been very easy to work with, and when I have questions, they are responsive. It puts my mind at ease. Much simpler than my previous coverage!

Darrell Velegol, PhD, President, Knowlecular Processes Company
AIChE Life Insurance
AIChE Term Life Insurance may be the easiest way to help make sure your family has the appropriate financial security. You have access to three coverages designed exclusively for Chemical Engineers, up to $2,000,000 of coverage, all at member-exclusive group rates which you can lock in for up to 20 years .
See all AIChE Life Insurance Coverage Details
AIChE Preferred Dentists Plan
As an AIChE member, you and your family can take advantage of the Preferred Dentist Program (PDP Plan) through the AIChE Insurance Program, underwritten by MetLife. With our popular plan, you get not only guaranteed acceptance and affordability, but also a focus on quality preventative care and freedom of choice.
Overview of Coverage for the PDP Plan:
Guaranteed acceptance for you, your spouse, and dependent children
Coverage is immediate
Freedom to select the dentist of your choice
Additional savings* when visiting a participating
Pre-Treatment Estimates available
Coverage for more than 100 procedures at the dentist or specialist of your choice.
Get More Information on AIChE Preferred Dentist Plan
Several months ago, I contacted Alliant Americas to obtain professional liability insurance. Alliant personnel have all been very responsive, well-informed and helpful. The application process has been painless.

Vic Edwards, President and Principal, VHE Technical Analysis, Houston, Texas
AIChE Health Insurance
AIChE Health Insurance Plans give you access to Dental and Vision plans and health options to review on the Aon-Stride Health Exchange. Comprehensive coverage and economical group rates will help you take care of your most precious asset—you. The AIChE plans offered include cancer, dental plans, long-term-care insurance, and medicare supplemental.
See AIChE Health Insurance Plans via Aon-Stride Health Exchange
AIChE Disability Insurance
Everything depends on your ability to earn an income. Should you become disabled and unable to return to work, your ability to pay your mortgage, set aside funds for your children's education and plan for retirement could be at risk. Disability insurance is one of the most important and yet most overlooked coverages in many financial portfolios. Help put your income safety net in place today with the AIChE Group Disability Insurance.
See Disability Coverage Details
Accidental Death & Dismemberment
The AIChE Group Accidental Death & Dismemberment Insurance offers you an extra layer of protection at members-exclusive rates. Members and their families are guaranteed coverage.
See AD & D Insurance Coverage Details
AIChE Insurance Self-Service Center
The AIChE Self-Service Center is now available 24 hours a day, seven days a week so you can manage your account online, whenever and wherever you choose. The online service makes it easy to manage your account for the AIChE Coverages - all on your time – without the hassles of added paperwork.
AIChE Member Insurance Program - License Information