Young Professionals Community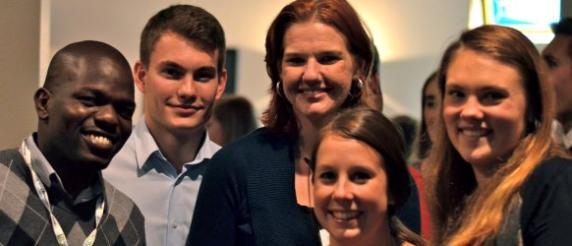 Young Professional (YP) members are a vital and active group of AIChE members.  AIChE Young Professionals are:
Under the age of 35 and have graduated from an undergraduate institution,
Those new to the working world,
Masters or PhD students,
Those looking for a career in chemical engineering post-graduation, and
Those who have been working for a few years and starting to advance in their careers.
The Young Professionals Committee (YPC) works to increase participation among Young Professionals in AIChE benefits, services and volunteer opportunities.  The committee
Serves as an intermediary between undergraduate students moving into the next phase of their professional or academic careers,
Creates technical and social programming for YP's at AIChE conferences,
Supports sub-sections of local sections that hold events especially geared toward YP's,
Supports and vocalizes the needs of YP's within the Institute, and
Helps define the future of AIChE and the chemical engineering profession.
Interested in getting involved? E-mail ypc@aiche.org for more information.
Recent Events
Sunday, November 8, 2015, 8:00pm-10:30pm MST
The Young Professionals' Social will be taking place at Squatters Pub & Brewery (two blocks from the conference hotel): 147 Broadway Salt Lake City, UT 84101 This event, hosted by the Young Professionals Committee (YPC), is a great opportunity to network with a diverse group of young...
Read more
Sunday, November 8, 2015, 5:30pm MST
Before the 2015 Annual Meeting gets started, join your fellow graduate student members at the Graduate Student Networking Reception. This will be your opportunity to meet and network with fellow graduate student members prior to the conference. The reception will be held in Canyon A at the Hilton...
Read more