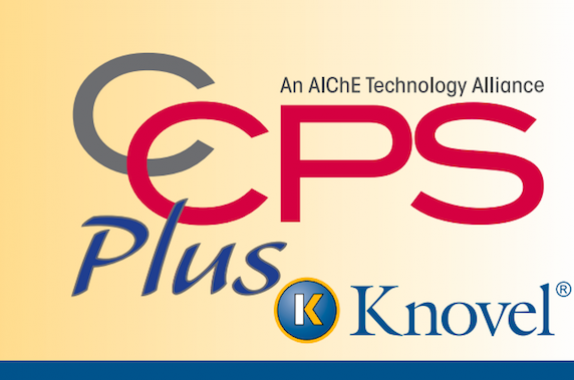 Today's challenges call for new, safer, and more effcient technologies. Companies looking to lead the charge are turning to their engineers to address these issues with fast, innovative solutions and expertise.
CCPS is partnering with Knovel to offer member organizations and their employees online access to a collection of 60 essential guidelines and concepts books including:
Guidelines for Engineering Design for Process Safety, 2nd Edition
Recognizing Catastrophic Incident Warning Signs in the Process Industries
Guidelines for Risk Based Process Safety
Incidents that Define Process Safety
Guideline for Hazard evaluation Procedures, 3rd Edition
In addition to books, CCPS Plus offers users:
A master index of Checklists from the CCPS library (available only to CCPS Plus subscribers)
All historical and current (added at specfic intervals) issues of the CCPS Process Safety Beacon
GCPS, CCPS and LPS conference proceeding
As a CCPS member, you're entitled to the CCPS Plus subscription at a significantly reduced rate. 
For more information about subscribing to the full CCPS collection on Knovel, contact CCPS at ccps@aiche.org or at 646-495-1369.