2017 Board of Directors' and Institute Awards To be Presented at the Annual Meeting's Honors Ceremony, Minneapolis
AIChE will honor some of chemical engineering's most accomplished practitioners, researchers, and educators with the presentation of the 2017 Institute and Board of Directors' Awards. The awards will be given at the annual Honors Ceremony, on Sunday, Oct. 29, at the AIChE Annual Meeting in Minneapolis, MN.
A highlight of the 2017 Honors Ceremony will be the inaugural presentation of the Margaret Hutchinson Rousseau Pioneer Award for Lifetime Achievement by a Woman Chemical Engineer. The award, sponsored by Pfizer, will be presented to Frances Arnold of the California Institute of Technology.
AIChE members in all areas of practice and academics are encouraged to nominate qualified candidates for future awards. Visit the AIChE website for more information about the Institute and Board awards: www.aiche.org/community/awards. The deadline for 2018 nominations is Feb. 15, 2018.
Board of Directors' Awards
Founders Award for Outstanding Contributions to the Field of Chemical Engineering
William F. Banholzer, Univ. of Wisconsin-Madison

A visionary executive who has transformed numerous inventions into innovations, created research endowments in chemical engineering, enhanced safety practices, and implemented an outstanding outreach initiative for minorities.
F. J. and Dorothy Van Antwerpen Award for Service to the Institute
Sponsor: The Dow Chemical Co.
Subhas K. Sikdar, U.S. EPA (retired)

For exemplary leadership in fostering the initiation and growth of sustainable engineering in the Institute's programs.
Institute Awards
Allan P. Colburn Award for Excellence in Publications by a Young Member of the Institute
Sponsor: E. I. du Pont de Nemours & Co.
Geroge W. Huber, Univ. of Wisconsin-Madison

For the development of new types of catalysts, the design of novel reactors, and the elucidation of fundamental chemistry for chemical transformations of biomass and low carbon resources.
Andreas Acrivos Award for Professional Progress in Chemical Engineering
Endowed by the AIChE Foundation
Orlin D. Velev, North Carolina State Univ.

For pioneering contributions in directed assembly of colloidal particles into sophisticated materials and devices, and development of novel functional structures from soft matter.
Alpha Chi Sigma Award for Chemical Engineering Research
Sponsor: The Alpha Chi Sigma Fraternity and The Alpha Chi Sigma Educational Foundation
Rakesh Agrawal, Purdue Univ.

For synthesizing wide-impact energy processes, developing solution-based routes to fabricate low-cost solar cells, and pioneering a systematic method for the synthesis of multicomponent distillation trains.
Energy and Sustainability Award
Sponsor: Air Products and Chemicals
3M Dual Brightness Enhancement Film Team

For innovation that has driven substantial gains in performance and efficiency for devices incorporating LCD technologies, including televisions and mobile devices popular with global consumers.
Industrial Progress Award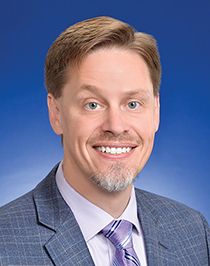 Donald E. Owens III, SABIC

For excellent leadership and technical innovation throughout his career, resulting in the commercialization of technologies and products within the pharmaceuticals and petrochemicals industries.
Industry Leadership Award
Paul C. Collins, Eli Lilly and Company

For his successes and leadership at Lilly, in AIChE, and in the pharmaceuticals industry, including initiatives that have enabled continuous drug substance/product manufacture, developed scientists, and driven pharma success at AIChE.
Margaret Hutchinson Rousseau Pioneer Award for Lifetime Achievement by a Woman Chemical Engineer
Sponsor: Pfizer
Frances H. Arnold, California Inst. of Technology

Directed-evolution pioneer whose groundbreaking research steered important, innovative accomplishments, enabling scientists and researchers to advance the bio-based economy and the manufacture of chemicals and biofuels.
The Award for Service to Society
Neil Yeoman, Koch-Glitsch (retired)

For a lifetime of diversified service to the communities in which he dwells and/or functions.
Industrial Research and Development Award
Robert S. Davidson, 3M

For his accomplishments in the development, manufacturing scale-up, and commercialization of multiple technologies including nanoparticles, ceramics, optical materials, dental...
Would you like to access the complete CEP Article?
No problem. You just have to complete the following steps.
You have completed 0 of 2 steps.
Log in

You must be logged in to view this content. Log in now.

AIChE Membership

You must be an AIChE member to view this article. Join now.
Copyright Permissions
Would you like to reuse content from CEP Magazine? It's easy to request permission to reuse content. Simply click here to connect instantly to licensing services, where you can choose from a list of options regarding how you would like to reuse the desired content and complete the transaction.