Industry 4.0 and the modern manufacturing systems and technologies that define the so-called Fourth Industrial Revolution are the focus of a new topical conference at AIChE's 2018 Spring Meeting and 14th Global Congress on Process Safety (GCPS), April 22–26 at the Orlando World Center Marriott in Orlando, FL.
Each year, the Spring Meeting and GCPS are AIChE's main event for practicing chemical engineers, with program tracks covering the profession's latest developments and wide-ranging learning opportunities for stakeholders across the chemical process industries (CPI). With the debut of the Industry 4.0 Topical Conference, the Spring Meeting expands its focus on the cyber-physical systems that are revolutionizing manufacturing in the CPI — bolstered by emerging technologies and studies in big data analytics, the internet of things, cybersecurity, artificial intelligence, and more. Setting the stage for the topical conference is an Industry 4.0 panel discussion (Monday, Apr. 23) featuring expert commentary from industry and government agencies. Panelists will offer perspectives on topics that include cybersecurity, the implementation of Industry 4.0 in CPI plants, process safety, and process intensification.
Complementing the Industry 4.0 Topical Conference and its focus on manufacturing is a returning conference on innovative and smart manufacturing. Additional topical conferences returning to the Spring Meeting include the 6th International Conference on Upstream Engineering and Flow Assurance, the 18th Gas Utilization Conference, the 21st Refinery Processing Conference, and the 30th Ethylene Producers Conference — as well as conferences covering distillation, sustainable engineering, and emerging technologies in clean energy.
Also joining the breadth of technical conferences is a new program devoted to professional skills development. The new Leadership Development Topical Conference highlights issues that impact the career paths and workplaces of today's employees — with sessions covering topics such as unconscious bias, listening skills, development of a personal "elevator speech," and other career-building strategies. The program is being organized by representatives of AIChE's Women's Initiatives Committee, Young Professionals Committee, Management Div., and ChemEs with Disabilities Task Force.
AIChE's Fuels and Petrochemicals Div. kicks off its programming with a welcome session and keynote address (Monday, Apr. 23), headlined by keynote speaker Jim Rekoske, Vice President and Chief Technology Officer at Honeywell UOP.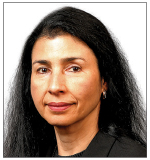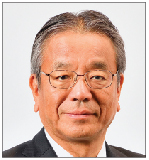 Daily keynote luncheons have emerged as one of the Spring Meeting's and GCPS's hottest tickets (reserved for meeting attendees who register at the conference bundle rate). The Monday luncheon features a talk by Delia Contreras, Global Vice President of Engineering at Ecolab. Tuesday's luncheon showcases a presentation about the history and progress of AIChE's Women's Initiatives Committee, which celebrates its 20th anniversary in 2018 with special events scheduled for both the Spring and Annual meetings. Wednesday's luncheon speaker is Jun Mutoh, Representative Director and Executive Vice President of JXTG Holdings, Inc., whose talk is entitled "Beyond Operations Management Systems — Establishing a Solid Safety Culture."
Global Congress on Process Safety
Presented by AIChE's Center for Chemical Process Safety (CCPS) and the Safety and Health Div., the Global Congress on Process Safety (www.aiche.org/gcps) has become the largest annual gathering of process safety experts. This assembly of safety engineers, plant managers, process designers, and other stakeholders engages in an ongoing examination of technologies and approaches for avoiding incidents, managing risk, ensuring plant safety, and improving process safety management (PSM) programs and safety culture across the CPI.
The 2018 GCPS launches on Monday morning with a Welcome Plenary Session, highlighted by a keynote address by Michael J. Graff, Chairman, CEO, and President of American Air Liquide and Executive Vice President of Air Liquide Group.
Core programming at the GCPS includes the 52nd Annual Loss Prevention Symposium, the 33rd CCPS International Conference, and the Process Plant Safety Symposium, now in its 20th year. To mark the symposium's anniversary, the program will spotlight a selection of best papers presented at past symposiums. This historical overview will provide context on the progress that has been made toward stronger safety cultures, as well as the challenges that persist.
Another GCPS program track is devoted to Perspectives on Process Safety from Around the Globe, and will feature a special presentation by Wang Haoshui, Vice Minister of China's State Administration of Work Safety, who will speak about his country's vision for chemical process safety. The GCPS Perspectives sessions will also include discussion of process safety challenges from companies in Korea, Japan, and the Americas, with some of the case studies presented in Spanish and Portuguese.
The Global Congress also incorporates the 7th Process Safety Management Mentoring Forum, where young practitioners receive guidance from process safety experts, as well as Process Safety Spotlight sessions that will cover topics such as pressure relief systems, inherently safer design, and facility security.
Underscoring all of the GCPS offerings will be case study sessions from across the CPI — providing real-world examples of effective process safety management from a diversity of fields.
World Congress on Particle Technology
In addition to the new and returning program tracks, the 2018 meeting spotlights the 8th World Congress on Particle Technology (WCPT) — a quadrennial conference that attracts the world's particle science and technology experts, who will explore topics ranging from particle technology fundamentals to applications of particle technology in pharmaceuticals, sustainable energy, and the environment.
In addition to keynote speakers who will bring their expertise to bear on a variety of topics, the WCPT is highlighting several plenaries. The plenaries begin on Monday with featured talks by Heinrich Jaeger (Univ. of Chicago), who will discuss contact charging in granular materials, and Jinghai Li (Chinese Academy of Sciences), whose topic is meso-science as a new paradigm of particle technology. On Tuesday, Marc-Olivier Coppens (University College London) speaks about nature-inspired chemical engineering as a pathway to innovation in particle technology. The Wednesday plenary will feature Alissa Park (Columbia Univ.), whose talk is entitled "Toward Sustainable Energy and Materials: Carbon Capture and Conversion using Novel Liquid-Like Nanoscale Hybrid Particle Systems." The plenaries conclude on Thursday with a featured presentation by Karl Jacob (The Dow Chemical Co.), who will offer "An Industrial Perspective on the Future Needs in Solids Processing Research and Education."
Attendees at the Spring Meeting, GCPS, and WCPT will also benefit from the many learning and networking opportunities found at the meeting's exhibits, poster sessions, receptions, and social events. Up-to-date information about the meeting's featured events, panelists, and special sessions — as well as registration instructions — appears on the AIChE web at www.aiche.org/spring.
Vergnano to Present AGILE Keynote Address
Mark Vergnano, President and Chief Executive Officer of The Chemours Co., will present the Welcome Keynote Address at the 2018 AIChE Spring Meeting and Global Congress on Process Safety. Vergnano sets the stage for the conference on Monday morning, April 23. At the conclusion of his talk, Vergnano will receive AIChE's Government and Industry Leaders (AGILE) Award — which recognizes the contributions of innovative executives from businesses that employ chemical engineers.
Vergnano was named the first CEO of Chemours prior to its spinoff from DuPont in July 2015. He joined DuPont in 1980 as a process engineer in the company's fibers business, and went on to serve DuPont in a variety of leadership capacities and geographic locations over the next 35 years, culminating in his appointment as Executive Vice President in October 2009.
At Chemours, Vergnano is helping to build a culture in which employees at all levels feel free to contribute ideas for improving the company and upholding its corporate values, with safety being a key value and personal passion of Vergnano. As an expression of that commitment to safety, he has served on the board of the U.S. National Safety Council (NSC) for the past seven years, and, in 2017, became chair of the NSC Board of Directors.
Vergnano also serves on the board of directors of the American Chemistry Council and Johnson Controls International, and is on the executive committee of the Society of Chemical Industry. He is also a member of the Univ. of Connecticut School of Engineering Academy of Distinguished Engineers and Hall of Fame. He received his BS in in chemical engineering from the Univ. of Connecticut and an MBA from Virginia Commonwealth Univ.
1

Copyright Permissions
Would you like to reuse content from CEP Magazine? It's easy to request permission to reuse content. Simply click here to connect instantly to licensing services, where you can choose from a list of options regarding how you would like to reuse the desired content and complete the transaction.