CHS Membership
The Center for Hydrogen Safety offers many benefits but the true value of membership lies in the extraordinary interaction and learning opportunities.

Ad Astra became a CHS member because the world is moving to decarbonization, and we do not see any plausible route to a carbon-free world that does not involve large-scale hydrogen use. Therefore, learning to use it safely is of paramount importance.
Access Hydrogen safety guidelines
Utilize online and face-to-face educational products and resources
Attend global workshops and conferences
But wait, that's not all! You also get
Member company access to the Pacific Northwest National Laboratory Hydrogen Safety Panel (HSP) for independent safety evaluation of projects and facilities
Participation to CHS prioritization activities
Participation in monthly member's meetings
Membership Levels
Government ($25K USD/per year)
Industry ($15K USD/per year)
Small Business/Startups ($5K USD/per year)
National Laboratory ($5K USD/per year)
University ($2K USD/per year)
Executive ($50K USD/per year)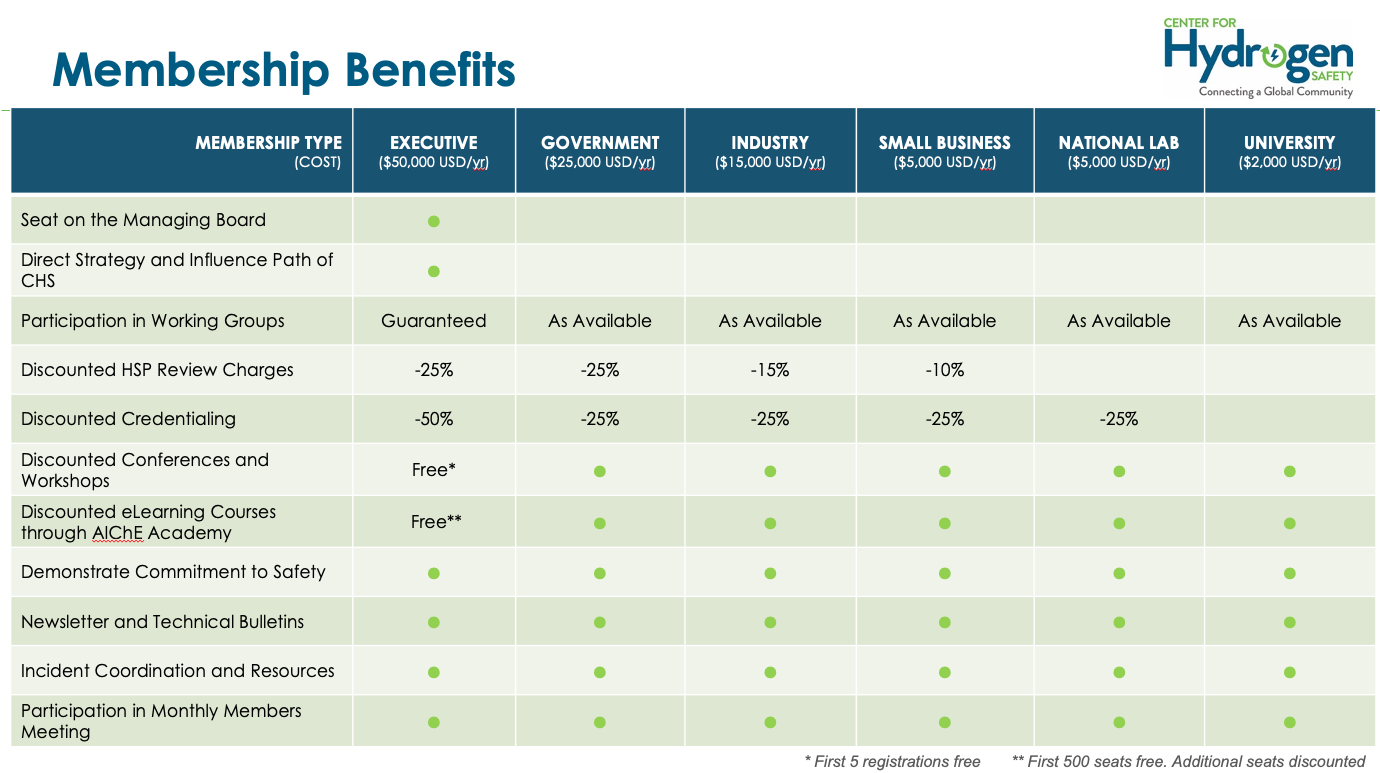 Giving Back
Donations small and large and make a difference, and remember all gifts to the AIChE Foundation are tax-deductible. Learn more about AIChE's Doing a World of Good campaign.