Product Focus: This month's topic Bioprocessing
Vessel Handles High-Cell-Density Fermentations
BioBLU 3f single-use vessels address the demands of high-cell-density fermentation by bacteria, yeasts, and fungi. Robust magnetic overhead drives with Rushton-type impellers provide high-performance mass transfer with agitation rates of up to 1,200 rpm. Integrated cooling baffles enable efficient heat removal from exothermic processes. The rigid-wall industrial stirred-tank design ensures scalability and simplifies technology transfer. The tank's monolayer polymer material of construction mitigates risk and uncertainty with regard to leachables and extractables. The vessels are available with working volumes of 1.25 L to 3.75 L, and are designed as drop-in replacements for existing autoclavable fermentation vessels.
Eppendorf
Filter Module Complies with cGMPs
The Sartocon Slice 50 is a single-use crossflow ultrafilter designed for membrane screening and small-volume process development. The encapsulated and ready-to-use module has a filter area of 50 cm2 and a wide variety of molecular weight cutoffs. The self-contained unit is validated to be in compliance with current good manufacturing practices (cGMPs). It is available in a choice of two polymers. The Hydrosart membrane is made of a stable polymer that is suitable for a broad pH range, and it can be depyrogenated using NaOH at elevated temperatures. The polymer is extremely hydrophilic, making it non-protein-binding and virtually non­fouling. The polyethersulfone (PESU) membrane is a made of a stable polymer that is suitable for a range of pH and temperatures. The PESU filter scales linearly, which eases the transfer of process development results to the next scale.
Sartorius Stedim Biotech
Single-Use Products Enable Operational Flexibility
The Mobius family of single-use equipment now includes a 1,000-L bioreactor, a 2,000-L mixer, and a large-volume liquid transport system. The 1,000-L bioreactor, part of the company's portfolio of 3–2,000-L stirred-tank vessels, provides flexibility and continuity for scaleup. It enables homogenous and fast mixing for consistent performance, even at large scales, and features a bottom-loading drawer that makes bag installation safe and easy. With an impeller and motor based on magnetically coupled NovAseptic technology, the Power MIX 2000 achieves a strong vortex that can handle difficult-to-mix buffers, media, and other bio­pharmaceutical ingredients. The 3D large liquid transportation system's single-use bags and stainless steel transporter bin facilitate safe and convenient road transport of aseptic and nonaseptic media, buffers, in-process intermediates, and final bulk drug products at cold or ambient temperatures.
MilliporeSigma
Bags' Less-Is-More Design Helps to Maintain Product Purity
Bioprocesses rely heavily on single-use technologies to meet cost and batch-size requirements. Single-use equipment, however, must overcome critical challenges, such as protecting and maintaining the purity of the product and ensuring the integrity of the vessel, as well as handling and transportation issues. The Aramus 2D bag assembly is made of a single layer of a high-grade, gamma-stable, and durable fluoropolymer. The 500-mL, 1-L, and 2-L bags ensure product purity by keeping out particles as well as other materials that can leach through single-use bags and into bioprocessing fluids.
Entegris
Media Supplement Increases Protein Yield without Impacting Quality
Cell-Ess media supplement for cell culture and large-scale bio­production of proteins and vaccines can be added to optimized serum-free media to increase protein yield or used as culture media in place of fetal bovine serum (FBS) or other media. The media supplement serves as a building block of a robust media that delivers critical components needed for cell growth. Other innovations to increase protein titer have succeeded in increasing yields, but have often impacted protein quality, as evidenced by changes to glycosylation patterns. This product addresses that problem — increasing titer without impacting glycosylation.
Essential Pharmaceuticals
Generic Assay Offers Several Antibody Options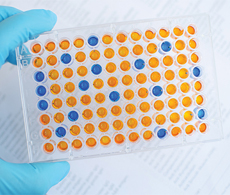 The E. coli 360-HCP enzyme-linked immunosorbent assay (ELISA) is a generic host cell protein (HCP) assay designed to maximize recovery of E. coli cells. It allows users to postpone the development of a cost-­intensive specific HCP assay until a more informed decision on the success of a biologic in development can be made. While traditional generic HCP assays provide just one single antibody that must work for all processes, this assay comes with several kits. Each kit employs a different anti-HCP antibody, so users can try multiple antibodies to find which works best for their sample.
BioGenes
New Products
Materials and Chemicals
Fluoroelastomer Rubber Seals under Harsh Conditions
The Style 9938 rubber sheet is a 100% fluoroelastomer that is suitable for use in chemical as well as oil and gas sealing applications. It holds up to the rigors of high-temperature and harsh operation, which often subjects gaskets and seals to aggressive chemicals. The material resists acids, aliphatic and aromatic hydrocarbons, fuels, and ozone. It is supplied in rolled sheets or cut into discrete gaskets per customer specifications.
Garlock
Silicone Lowers the Coefficient of Friction of Surfaces
MB25-035 Masterbatch is a pelletized silicone-based material that reduces the coefficient of friction (COF) in high-speed form-fill-seal (FFS) packaging operations. It is an alternative to organic additives that suffer from performance degradation at elevated temperatures. Unlike organics, which often need to be incorporated into all layers of a film, MB25-035 only needs to be added to the outside layer, saving money and preventing migration into package contents. Because it is not sticky, it inhibits dye buildup and gel deposition, and disperses easily and completely for optimal slip performance and smooth feeding into extruders.
Dow Corning
Fluids and Solids Handling
Dump Station with Conveyor Knocks Out Dust
Manual dumping of bulk solids from bags, boxes, pails, and other containers can create large quantities of dust. This dumping station with an integral FLEXI-DISC tubular cable conveyor collects any dust and gently conveys solids at any angle over short or long distances. The unit features a high-velocity vacuum fan that draws airborne dust from the atmosphere onto cartridge filters. Automatic reverse-pulse filter cleaning allows for continuous, efficient operation; timer-activated solenoid valves release short blasts of compressed air inside the filters, dislodging dust built up on the filters' outer surfaces so it falls into the hopper. The conveyor employs high-strength polymer discs affixed to a stainless steel or galvanized cable; the assembly rotates within stainless steel tubing, causing the solids to slide along the smooth surface. The modular system can accommodate single or multiple inlets and outlets.
Flexicon Corp.
Coated Level Sensor Resists Sticky Materials
Measuring the level of sticky materials can complicate operations; if materials build up on the sensor, periodic maintenance is necessary to clean the sensor probe, and any material that is not removed can cause contamination. This polytetrafluoroethylene (PTFE)-coated bob level sensor is designed for use with materials that are sticky or prone to static cling, such as silica, hydraulic fracturing sand, powdered chemicals, minerals, and other additives and ingredients. The PTFE coating on the probe is approved by the U.S. Food and Drug Administration (FDA) for use in bins, tanks, and silos containing food or pharmaceutical ingredients. The probe can be used in place of traditional steel spike bobs when the user needs assurance that buildup will not occur.
BinMaster
Instrumentation
Purge Systems Keep Control Panels Free of Hazardous Gases
Control panels designed for Class 1 Div. 1 hazardous environments can now be supplied with a fully automatic Type X purge. These purge systems force clean air through the enclosure until all hazardous gases are removed, and then maintain a slight positive pressure within the panel. The control and purge systems can be fabricated of NEMA 4X stainless steel for harsh conditions and feature 15-in. color touchscreens with Ethernet communications, and an emergency stop button with hermetically sealed contact block. The purge units include 24-V power supplies.
Charles Ross & Sons Co.
Energy Storage System Can Utilize Batteries or Flywheels
The Energy Storage Solution (ESS) features the advanced FP2000 FlexPhase power conversion system, which integrates a modular bidirectional inverter, master control system, and D.C. and A.C. switchgear into a single enclosure for containerized or pad-mounted installations. The energy storage system is compatible with flow, lithium, lead acid, or any other chemical battery, as well as mechanical storage options such as flywheels.
Northern Power Systems
Software & Information Technology
Software Development Kit Enables Deployment of IIoT Connectivity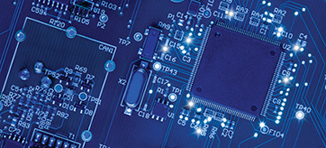 Widespread adoption of the Industrial Internet of Things (IIoT) is driving demand for open and secure connectivity between devices, and open platform communication unified architecture (OPC UA) is a key data connectivity standard. The Matrikon OPC UA software development kit allows users to quickly and easily interconnect industrial software systems, regardless of the platform, operating system, or size. Unlike other OPC UA toolkits, this one works well in both small embedded environments and in large PC-based applications. This scalability allows users to enable multiple product lines, ranging from networked discrete sensors and actuators to programmable controllers, for OPC UA.
Honeywell Process Solutions
Tool Facilitates Alarm Rationalization
Eliminating alarm floods is a challenging task for many plants. The SILAlarm V2.10 rationalization tool supports the design and automatic configuration of new DeltaV Alarm Suppression modules. The modules eliminate alarm floods by suppressing alarms from the operator when predefined conditions are met, in accordance with industry standards. The logic runs natively in Emerson Process Management's DeltaV distributed control system, rather than externally on a supervisory PC; this makes open platform communications (OPC) unnecessary, eliminating security concerns related to this communication method. Faceplates, status displays, and suppressed alarm lists are available in the human machine interface (HMI) to support situational awareness.
exida
Platform Aids Secure and Flexible Remote Access to Equipment and Plants
The Sinema Remote Connect software includes new security and virtualization functions that enable it to efficiently maintain distributed plants and machines. Version 1.2 features IPsec encryption, which allows various equipment with different security protocols to be connected. The new version is able to run in a virtualized environment, increasing the flexibility and availability of the platform as well as the efficiency of maintenance and support services. Because it is a server-based application, users can conveniently and securely maintain widely distributed plants or equipment over routers. The platform is particularly well-suited for special-purpose machine buildings.
Siemens
Data Manager Organizes Offline Corrosion Data
Data Offline allows users to integrate, collect, and analyze data from the complete range of the manufacturer's offline instrumentation, including Microcor systems, electrical resistance (ER) probes, linear polarization resistance (LPR) probes, Ultracorr ultrasonics systems, and metal-loss coupons. The data management software correlates corrosion data with other imported process parameters quickly and easily. Its flexible architecture allows different configurations to be easily designed and implemented to meet specific asset requirements. The new user-friendly graphical interface features drag-and-drop functionality for simple system and site setup. Before and after images of corrosion coupons can be entered, along with detailed metal-loss data for calculating corrosion rates and generating reports.
Cosasco
1

Copyright Permissions
Would you like to reuse content from CEP Magazine? It's easy to request permission to reuse content. Simply click here to connect instantly to licensing services, where you can choose from a list of options regarding how you would like to reuse the desired content and complete the transaction.