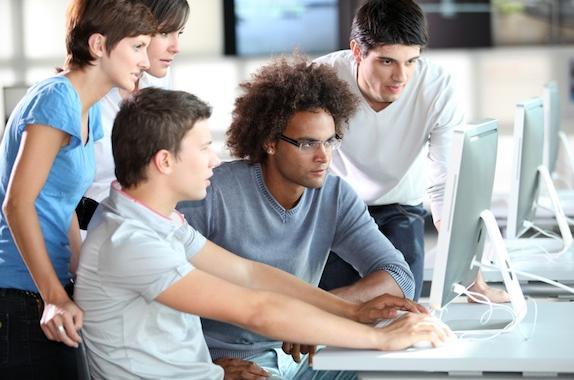 Are you a student chapter leader looking for information and templates to help you run your student chapter? Find guidelines, by-laws, promotional materials, and frequently asked questions about student leadership.  If you have any questions please email studentchapters@aiche.org but first take a look at our FAQs page.
Student Chapter FAQ's
Get answers some Frequently Asked Questions related to running a successful student chapter. Learn about local sections and how they can help you. In addition, learn about fundraising and meeting planning.
Officer Updates
Is your Student Chapter Officer information up to date?  Complete the following form and your updates will be made.
Becoming a Student Member

Help spread the word of AIChE and get other student members to join by linking to the student join page.

Student Membership Benefits and Services

US & Canada Membership Application

 

Chapter Governance

Access hepful documents on managing your chapter or creating your bylaws if you're running a new chapter.

Student Chapter Advisor Guidelines

Helpful Suggestions for Student Chapter Issues

Student Conferences

Go to Student Conferences Page

 

 

Outreach

K-12 Initiative

Increase interest, awareness, and excitement for science and engineering, and chemical engineering in particular, in K-12 students.

Chemical Engineers in Action

AIChE's web site, Chemical Engineers in Action: Innovation at Work, provides a great new tool for your recruitment and outreach efforts. The site was created in cooperation with the Chemical Heritage Foundation.

Starting a New Chapter

Thinking of starting a chapter? First find out what interest there is among your peers to start a chapter. If you feel there is sufficient support, you should then choose an advisor. This is typically a chemical engineering faculty member who is a member of AIChE, supports your project and can help guide your chapter as it builds momentum.

Become a Sister Chapter

AIChE is rapidly expanding its student chapters around the globe. The Sister Chapters program helps prepare our students for the increasingly global environment they will enter upon graduation.
Student Chapter Leadership Kit Components
The 2015- 2016 Student Chapter Leadership Kit contains the tools you need to help guide students' educational development and prepare them to succeed in a competitive job market. See below for links to .pdf versions of kit components.
Student Benefit Guide
A full guide to AIChE's student benefits
Student Membership Renewal
Renew membership to continue benefits for the coming year
ScaleUp Benefits Poster
ScaleUp is the program that makes it possible for AIChE to provide sponsored undergraduate student memberships globally
Student Handbook
AIChE's convenient pocket guide to formulas, calculations and definitions
Divisions and Forums
ScaleUp offers student member free membership in up to two Divisions and Forums.
Choose Your Divisions and Forums