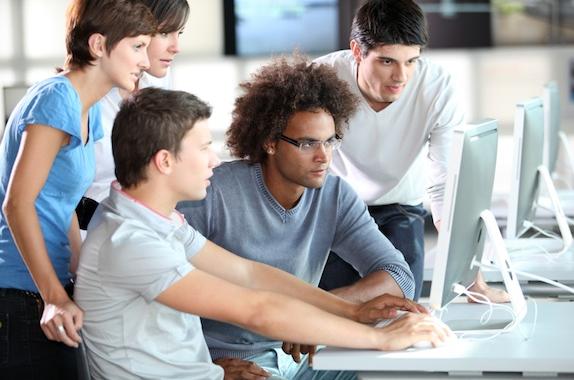 Are you a student chapter leader looking for information and templates to help you run your student chapter? Find guidelines, by-laws, promotional materials, and frequently asked questions about student leadership.  If you have any questions please email studentchapters@aiche.org but first take a look at our FAQs page.
Is your Student Chapter Officer information up to date?  If it is not, please fill out this form and email studentchapters@aiche.org.
Student Chapter Office Roster Update
Becoming a Student Member

Help spread the word of AIChE and get other student members to join by linking to the student join page.

Student Membership Benefits and Services

US & Canada Membership Application

 

Chapter Governance

Access hepful documents on managing your chapter or creating your bylaws if you're running a new chapter.

Student Chapter Advisor Guidelines

Helpful Suggestions for Student Chapter Issues

Student Conference

2012 AIChE Student Conference Registration Information

The 2012 Student Conference will take place in Pittsburgh, PA on October 26-29, 2012. Find conference registration form and event information. 

2012 AIChE Recruitment Fair Information

The fair will be held in conjunction with AIChE's Annual Meeting and National Student Conference on Sunday October 28, 2012. 

 

Outreach

K-12 Initiative

Increase interest, awareness, and excitement for science and engineering, and chemical engineering in particular, in K-12 students.

Chemical Engineers in Action

AIChE's web site, Chemical Engineers in Action: Innovation at Work, provides a great new tool for your recruitment and outreach efforts. The site was created in cooperation with the Chemical Heritage Foundation.

Starting a New Chapter

Thinking of starting a chapter? First find out what interest there is among your peers to start a chapter. If you feel there is sufficient support, you should then choose an advisor. This is typically a chemical engineering faculty member who is a member of AIChE, supports your project and can help guide your chapter as it builds momentum.

Become a Sister Chapter

AIChE is rapidly expanding its student chapters around the globe. The Sister Chapters program helps prepare our students for the increasingly global environment they will enter upon graduation.
Posters & Flyers to Help Promote Your Chapter
Overview of Chemical Engineering Flyer 
ScaleUP Benefits Flyer
ScaleUp is the program that makes it possible to provide FREE undergraduate student memberships nationwide.
Posters
The Energize, Plan, Streamline and Transport posters are sure to grab the attention of students cruising by.
SAChE Certificate Program
As part of ScaleUp, an online process safety certification program to help students expand their safety knowledge in the work place. 
SAChE Certificate Program Flyer
Scholarships and Awards
Student members have access to over $50,000 worth of scholarships and awards. Have your students enrich their resume. 
CareerEngineer
The place to go whether you are actively seeking a job or internship, wanting to see who is hiring chemical engineers or just interested in finding out where the jobs are.
Educational Resources
Flyer on ChemE On Demand, an online database for archived webinars and meeting sessions… FREE Unlimited access for AIChE student members. Also the AIChE eLibrary, which provides members with online access to thousands of titles through McGraw-Hill's AccessEngineering and Knovel. Search through resources like Perry's Handbook of Chemical Engineering, Wiley Guide to Chemical Incompatibilities, as well as many other interactive scientific references, handbooks, standards, databases, charts and graphs.
Download Zip File of All Posters & Flyers
Divisions and Forums
ScaleUp offers student member free membership in up to two Divisions and Forums.
Choose Your Divisions and Forums
Student Chapter FAQ's
Get answers some Frequently Asked Questions related to running a successful student chapter. Learn about local sections and how they can help you. In addition, learn about fundraising and meeting planning.