ME11 was a great success. We thank all participants for making ME11 such a wonderful conference.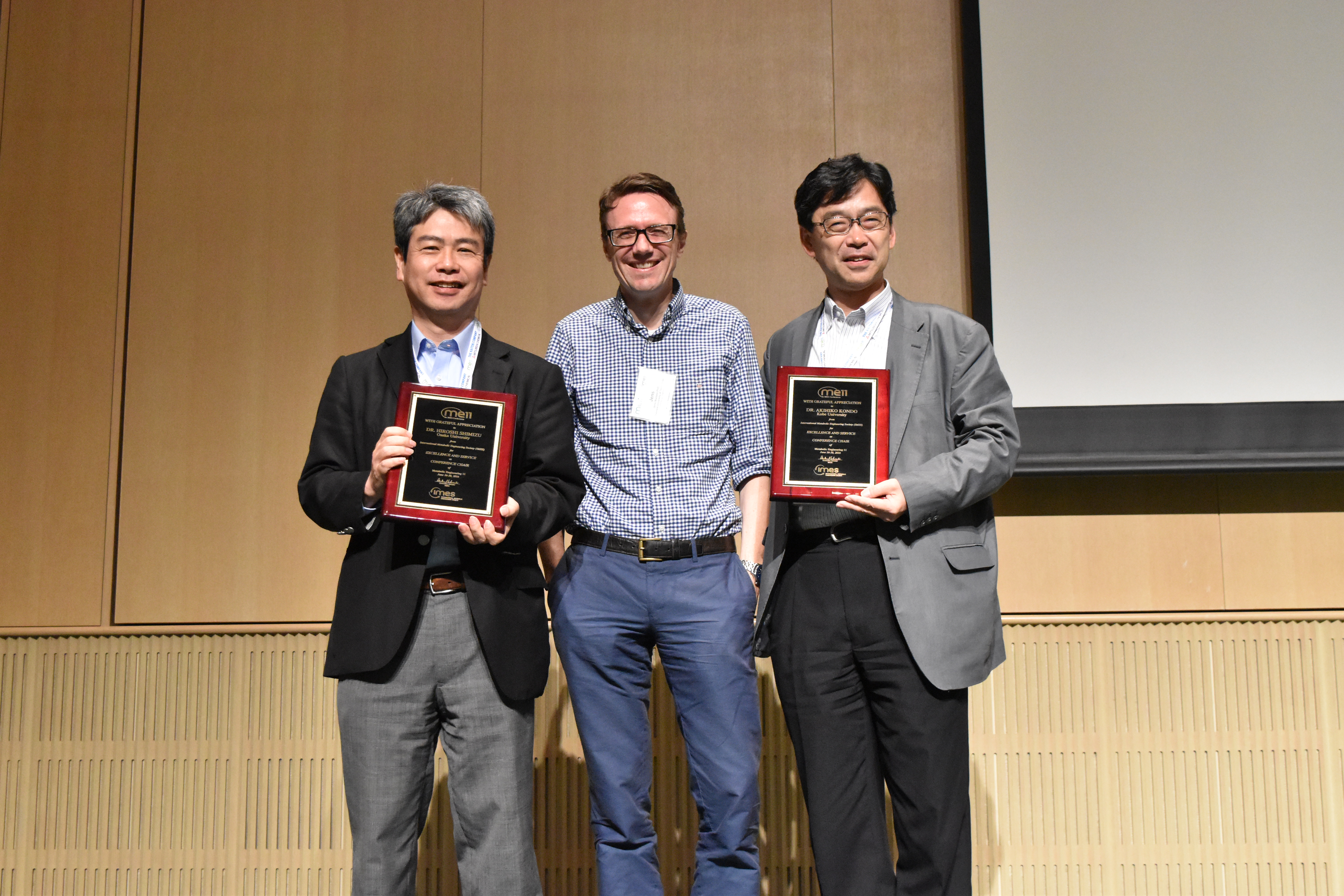 Bernhard Palsson, University of California, San Diego
Irina Borodina, Technical University of Denm​ark
The recipients of the two awards have been announced. The Awards Ceremony will take place on Wednesday, June 29, 2016.
Poster awards will also be given to the best poster submissions at the conference. See the Awards Page for more information.
Metabolic Engineering 11 will be held from June 26-30, 2016 at the Awaji Yumebutai International Conference Center and The Westin Awaji Island in Kobe, Japan. The conference is chaired by Akihiko Kondo, Kobe University and Hiroshi Shimizu, Osaka University. Sessions integrate the recent achievements made in the fields of systems biology, synthetic biology, biochemical engineering, synthetic enzyme, evolutionary engineering, integrated omics, tools and methods, and emerging techniques, healthcare, biofuels, chemicals and materials, biologics, microbial and mammalian systems, and other disciplines and applications.
Conference Topics
Metabolic Engineering for Fuels and Chemicals
Molecular Parts and Metabolic Engineering
Synthetic Biology and Metabolic Engineering
Computational Tools and Methods for Metabolic Engineering
Metabolic Engineering for Chemicals and Materials
Metabolic Engineering of Industrial Microorganisms
Omics Science and Metabolic Engineering
Metabolic Engineering for Cell Culture and Medical Applications
Industrial Applications of Metabolic Engineering
Metabolic Engineering: Methods and Application
 ME11 is supported by a generous grant from the National Science Foundation.
Proceedings
Proceedings of the Metabolic Engineering 11 are now available: