Richard D. Braatz, phd, is the Edwin R. Gilliland Professor of Chemical Engineering at the Massachusetts Institute of Technology (MIT), where he does research in systems and control theory and its application to chemical and biological systems (Email: braatz@mit.edu). He was the Millennium Chair and Professor at the Univ. of Illinois at Urbana-Champaign and a visiting scholar at Harvard Univ. before moving to MIT. He has consulted or collaborated with more than 20 companies including IBM, DuPont, Novartis, and United Technologies Corp. Honors include the Donald P. Eckman Award from the American Automatic Control Council, the Curtis W. McGraw Research Award from the Engineering Research Council, the IEEE Control Systems Society Transition to Practice Award, and the CAST AIChE Computing in Chemical Engineering Award. His 400+ publications include the textbook, Fault Detection and Diagnosis in Industrial Systems. He received a BS in chemical engineering from Oregon State Univ. and an MS and PhD in chemical engineering from the California Institute of Technology. He is a Fellow of the International Federation of Automatic Control, IEEE, and the American Association for the Advancement of Science.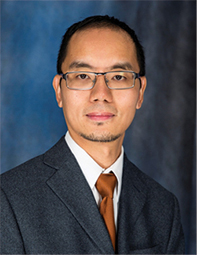 Leo H. Chiang, phd, is Senior Technical Manager at the Dow Chemical Co. in Freeport, TX (Email: hchiang@dow.com). He is the leader of Dow's Chemometrics and Manufacturing Analytics departments and is responsible for partnering with academia to develop and transfer emerging data analytics technologies for Dow. He has developed and implemented several systems techniques to solve complex manufacturing problems, resulting in 11 Manufacturing Technology Center Awards. In 2010, he received the Vernon A. Stenger Award, which is the highest individual honor for analytical sciences research and development at Dow. He has authored 25 peer-reviewed papers, 33 conference presentations, and 2 books published by Springer Verlag. His textbook, Fault Detection and Diagnosis in Industrial Systems, is available in English and Chinese and has received over 1,300 citations according to Google Scholar. He received a BS from the Univ. of Wisconsin–Madison, and an MS and PhD from the Univ. of Illinois at Urbana-Champaign, all in chemical engineering. He is an active member of AIChE.
Lloyd F. Colegrove, phd, is the Director of Data Services and the Director of Fundamental Problem Solving in the Analytical Technology Center at the Dow Chemical Co....
Would you like to access the complete CEP Article?
No problem. You just have to complete the following steps.
You have completed 0 of 2 steps.
Log in

You must be logged in to view this content. Log in now.

AIChE Membership

You must be an AIChE member to view this article. Join now.
Copyright Permissions
Would you like to reuse content from CEP Magazine? It's easy to request permission to reuse content. Simply click here to connect instantly to licensing services, where you can choose from a list of options regarding how you would like to reuse the desired content and complete the transaction.