Software Capitalizes on the Internet of Things
Niagara Version 4 includes improvements to help users take full advantage of the Internet of Things (IoT?), including advanced visualization and new search, security, and navigation tools. The faster and easier-to-use version is less reliant on browser plug-ins, enabling users to directly access, analyze, and act on a wide range of operational data. One of the most noticeable changes is the modern user interface with customizable dashboards and updated design language (HTML5). Users will also benefit from enhanced tag-based navigation that enables tagged systems, devices, and data points to be easily organized.
Tridium
Sensor Manager Simultaneously Calibrates Multiple Sensors
MemoSuite Advanced sensor-management software enables calibration of up to ten sensors at once. Users can easily precalibrate sensors for pH, oxidation-reduction potential (ORP), oxygen, conductivity, and temperature measurement under optimal laboratory conditions, rather than attempt complicated on-site calibrations under adverse environmental conditions. In addition to the calibration function, the software records all calibration data and logs operational times to support documentation required for regulatory compliance. Lifetime sensor data records also facilitate long-term planning of replacement cycles and optimization of maintenance strategies. The export function provides detailed reports of statistical findings and sensor histories.
Knick Elektronische
App Connects to Pressure Transducers
This app for Android devices supports remote monitoring and programming of CirrusSense TDWLB pressure transducers, which leverage wireless Bluetooth technology to connect pressure sensors to mobile devices and computers. The app allows users to remotely name each sensor, and then program setpoints and alarms for multiple sensors and monitor readings. The combination of the sensor and app enable remote reading of pressure and temperature in refrigeration, compressed air, water, and industrial gas lines, among other applications.
Transducers Direct
Server Enables Database Access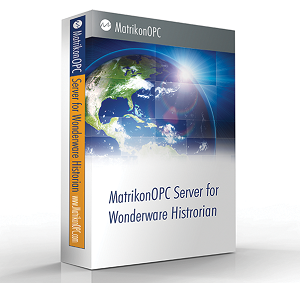 The MatrikonOPC server for Wonderware Historian (formally InSQL) supports both realtime (OPC DA) and historical (OPC HDA) data access to one or more Wonderware IndustrialSQL databases or Wonderware Historians. Users with applications that require connectivity to these databases can use this OPC server to access process data that are archived by an online analyzer, laboratory personnel, etc. Tag-level security for OPC HDA ensures data are protected at the granular level.
Matrikon International
Graphing and Analysis Package Is Available to Students
The OriginPro Coursework Package is now available to students and instructors at the undergraduate and graduate levels of accredited academic institutions. Students enrolled in a class receive a free semester license, and instructors receive a one-year license for $100 per course. (This fee is subject to waiver upon review by the manufacturer.) This offering eliminates fiscal hurdles to allow colleges and universities to provide students with an immersive research experience to better prepare students for careers in science and engineering. In addition to licensing, the program offers technical support to instructors, including assistance in creating course materials.
OriginLab
1
Copyright Permissions
Would you like to reuse content from CEP Magazine? It's easy to request permission to reuse content. Simply click here to connect instantly to licensing services, where you can choose from a list of options regarding how you would like to reuse the desired content and complete the transaction.