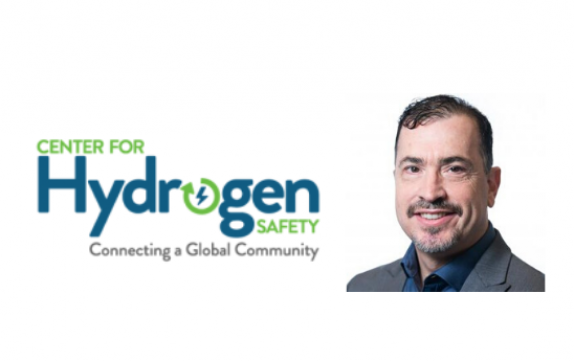 While the Covid-19 Pandemic is having far-reaching adverse social and economic impacts around the world, it has also given us the opportunity to reflect on how we can improve our activities at the Center for Hydrogen Safety (CHS) to support our members and the global hydrogen industry. Here are some of the activities and new ideas that have surfaced from our interactions over in the last few weeks. It's exciting to see things come together and the impact of CHS on the energy transition and move to hydrogen and fuel cells.
The Elemental
Our new technical communications publication has a name and will soon make its routine delivery to emails and published on H2Tools. The name and tagline are: The Elemental, Placing safety at the center of hydrogen (perhaps you noticed that the tagline has the words from our CHS title in it… it's never a bad idea to reinforce who we are). The Elemental will consist of short articles on hydrogen safety topics and will be deployed by email and linked to a PDF that can be printed and shared by the work "water cooler" or coffee maker (for those of you who enjoy their caffeine).

We have an agreement in place with the Australian government for a three-year membership in CHS. This is ground-breaking as Australia is the first international government to join; they are very interested in utilizing our training and project review resources.
Hydrogen Safety Incidents
Information for two incidents is now available to deploy as part of our members-only resources on the CHS website. What became clear as we were drafting these reports is that the resource will open up a beneficial process for developing public lessons learned. Previously, CHS relied on external individuals to submit a lessons-learned report before sharing information related to the incident on H2Tools (and have not received many). With this new approach that utilizes the CHS website and membership to share information on new incidents, members will be able to contribute their knowledge to our incident reports via the CHS website, which will enable a cumulative knowledge base on the event, and ultimately provide the source for a public record on H2tools (scrubbed of attribution of course). We will develop a "flow chart" of sorts to show this on the CHS website. This may also result in new "best safety practices" that can be shared in The Elemental and on H2Tools.
New CHS Academy Courses
Our CHS intern Zach is developing a strawman for additional hydrogen courses based on the H2Tools Best Safety Practices website that can be added to the AIChE Academy under the CHS banner. No preliminary numbers yet, but I suspect that this could enable the develop of an additional 10+ courses. By early May we will have 5 first responder courses online. We could easily have 15-20 by late this year or early next year.
Additional Training
Speaking of training, NREL has agreed to provide us with their online code official permit course material. I would also like to utilize their online training videos. The focus group for these training materials is different than first responders and can open up another impact area for our resources.
Member Meetings
On April 9, 2020, the CHS will host its first members meeting. These meetings will provide our members with a forum to get updated on the status of CHS, discuss key topics and issues, make recommendations for task groups, and network with your fellow CHS community. The meeting times will be alternated every month to facilitate attendance globally.
Member Feedback
We have emphasized the community aspect of CHS from day one, with the members' needs impacting what we do. During our onboarding calls, we have received feedback on what our members need and recommendations for CHS resources and activities. We have put together a spreadsheet for tracking the input and sharing what we are doing, as well as the progress of those endeavors. This will be available on the CHS website and should assist in showing value for membership. A screenshot of a portion of the table is provided at the end of this message. We will continue to add to the list as a result of onboarding and monthly members meetings.
If you're not a member of CHS and you're interested in learning more, click here.