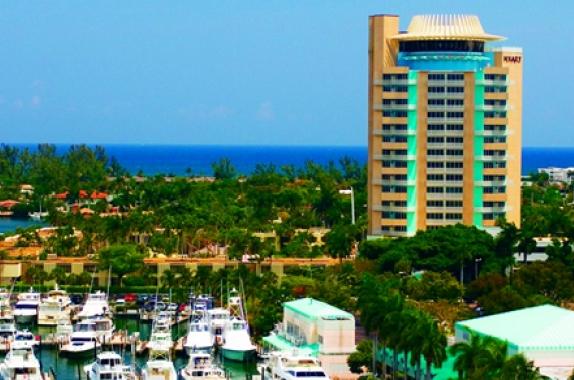 The 2013 ICBE will be held at the Hyatt Regency Pier Sixty Six in Fort Luaderdale Florida.
Visit the Fort Lauderdale Destination Guide for a list of fun activities!
Fort Lauderdale-Hollywood International Airport (FLL)
One of the fastest growing airports in the United States, Fort Lauderdale-Hollywood International is about 15 minutes from downtown.
Miami International Airport (MIA)
An alternative to Fort Lauderdale-Hollywood International Airport, MIA is about 45 minutes from downtown Fort Lauderdale.
Rental Cars 
The best place to rent a car is at the airport. However, if you find yourself in need of transportation for a day trip, your Hyatt concierge will be glad to assist.
Rickshaw Bicycle Tours
It's like riding a bike, but someone else does the hard part. The price depends on the starting point and destination.
Sun Trolley
Trollies travel along a route with no specific stops. Just wave and the bus will pick you up. A ride can cost $.50 depending on where you go, but most of the time, it's free.
Water Taxi
Simply hop on board and head to your destination. An all-day unlimited pass is $20. After 7 p.m., the cost is $7.