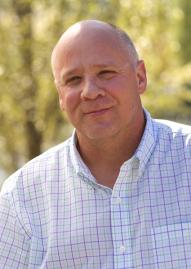 Vice President of Manufacturing & Plant Design
Michael (Mike) Vandiver is Vice President, Manufacturing & Plant Design at Just Biotherapeutics. Mike has over 30 years of biopharmaceutical process development and manufacturing experience that includes direct involvement in the development and transfer of commercial processes for Enbrel®, Vectibix®, and Prolia®/XGEVA®. At Just Biotherapeutics, he has led the effort to bring J.Plant and J.Pod™ clinical and commercial biomanufacturing facilities online. These rapid, low-cost, facility designs leverage continuous manufacturing technologies to significantly reduce the cost of goods manufactured.
Prior to Just Biotherapeutics, Mike spent 14 years at Amgen in Principal Scientist and Director roles. As Director of Pilot Plant Operations at Amgen, his responsibilities included the management and operational oversight for the pilot-scale production (2kL) of early and late stage molecules. During Mike's tenure, plant success rates were >95% for nine consecutive years while increasing run rate, plant utilization, and decreasing headcount. Mike was also the Technology Team Leader and an architect of Amgen's Manufacturing of the Future (MoF) initiative that enabled highly productive and cost-effective biologics manufacturing. His team successfully identified and implemented disruptive technologies to a network of pilot, clinical, and commercial facilities, including Amgen's Singapore Facility.
Prior to Amgen, he held clinical production and process development managerial roles at ICOS Corporation and Scantibodies Laboratories. Mike received his Bachelor of Science in Microbiology from the University of Washington. He is also a Registered Microbiologist (R.M.) with the American Academy of Microbiology in Research & Developmental Microbiology.