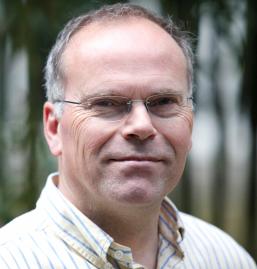 Dr Mark Post, MD/PhD, has had several appointments as assistant professor at Utrecht University, Harvard University, as associate professor at Dartmouth college, and as full professor at Eindhoven University of Technology and Maastricht University. He currently holds the chair of the Physiology Department at Maastricht University. He is visiting professor at Harvard, University of Modena and faculty at Singularity University.
His main research interest is the engineering of tissues for medical applications and for food. The medical applications focus on the construction of blood vessels that can be used as grafts for coronary artery bypass grafting. Tissue engineering for Food has lead to the development of cultured beef from bovine skeletal muscle stem cells in an effort to transform the traditional meat production through livestock.
Dr Post co-authored 165 papers in leading peer-reviewed scientific journals and received during his career over 50 million dollars in funding and awards from different sources including government, charity and industry. He presented the world's first hamburger from cultured beef in the August 2013 and is working on improvements and scaling up the production of cultured meat. He received the World Technology Award from AAAS/Times/Forbes for invention with the biggest potential for environmental impact. Dr Post is CSO and co-founder of MosaMeat and of Qorium, two companies that aim to commercialize meat and leather applications of tissue engineering. He is CEO of Cell2Tissue, which is a developer of technologies in tissue engineering for consumer and health applications.