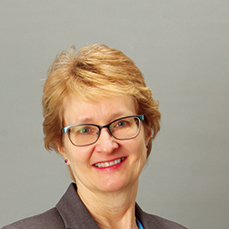 Several years ago, prompted by something I noticed as I entered the United States Tennis Association's (USTA) Billy Jean King National Tennis Center (BJKNTC), I wrote an editorial on sustainability in sports ("Alternative Paths to Sustainability," Oct. 2012). What caught my eye turned out to be a solar panel on the top of a trash can — a trash compactor powered by the sun that provides a 5:1 compression, thereby reducing the number of required trash pickups by 80%. Although the BJKNTC no longer has any of those Bigbelly trash cans, many other sustainability efforts are evident throughout the grounds.
The ball personnel — who retrieve balls for the players, hand them towels to wipe their sweat between points, and hold umbrellas over their heads to provide shade during breaks in play — are trained to remain in the background, but they are virtually impossible to miss. Each year, they sport a new uniform designed by Polo Ralph Lauren. This year's bright blue, red, yellow, and green outfits reminded me of standard Lego brick colors. What I didn't know until I started researching this editorial is that those uniforms were made from yarn derived from recycled plastic bottles. The used plastic tennis ball cans (about 12,000) were being collected during the tournament and will be made into fabric for the 2020 ball person uniforms.
Wilson Sporting Goods announced the launch of its Triniti tennis ball, which it says is "designed with sustainability at its core." The balls have a core made of a plastomer, and since the material weighs less than the rubber core of a traditional tennis ball, designers were able to thicken the core's walls; that gives the ball more bounce consistency, which allows the ball to stay in play longer. The felt covering of the ball is 50% more flexible than conventional tennis ball felt, which allows for more core compression; this increases the time the ball stays on a racket's strings and gives the player better control. These engineering enhancements enable the balls to maintain their performance and long life without being packaged in a pressurized polyethylene terephthalate (PET) container; instead, they come in containers made from recycled materials that are fully recyclable.
And although plastic is recyclable, when I think of bottling natural spring water in the French Alps, transporting it nearly 4,000 miles to New York City, and selling it in individual 500-mL or 750-mL plastic bottles — well, environmental sustainability does not even enter my mind. But in keeping with the theme of sustainability, Evian's booth pointed out that its bottles are 100% recyclable and are made of 25–50% recycled plastic, and that their aim is to increase that to 100% by 2025. The most common form of reuse I saw was fans refilling their empty bottles at the water fountains to save themselves money.
Sustainability also shows up in this month's SBE Special Section. One article (pp. 30–35) describes innovative products called Microsilk and Mylo — materials that closely mimic silk and leather but don't require live animals to produce. An article by Elliot Swartz (pp. 41–45) introduces readers to the world of cell-based meat, which offers significant improvements in resource efficiency over traditional animal farming practices. And an article by Rachel Brenc (pp. 47–50) describes a new platform for recycling offgases from steel mills and transforming them into ethanol and other valuable commodities.
Visit www.usopen.org/green to learn about the USTA's own sustainability initiatives.
1
Copyright Permissions
Would you like to reuse content from CEP Magazine? It's easy to request permission to reuse content. Simply click here to connect instantly to licensing services, where you can choose from a list of options regarding how you would like to reuse the desired content and complete the transaction.