Highlights
Session Chair: Loraine Huchler, MarTech Systems Practical Implementation of water reuse is specific to each site; however, the process to conceptualize a water reuse project, define the justification, analyze the feasibility and proceed through funding, planning and execution is a predictable...
More Conference Highlights
Proceedings
Proceedings of the Proceedings from Industrial Water Use and Reuse Workshop are now available: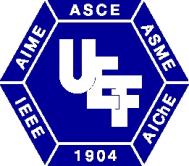 Thanks to a generous grant from the United Engineering Foundation, the American Institute of Chemical Engineers, in conjunction with AIME and ASCE will present a series of 3 workshops in 2013. Learn more about them here. The United Engineering Foundation does not endorse results or recommendations from these workshops.