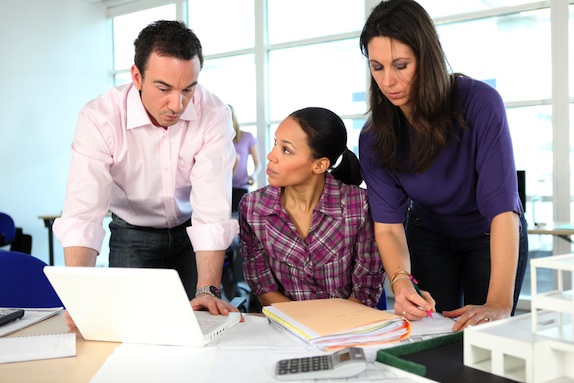 As a member of AIChE, you can take advantage of exclusive career and personal financial benefits, designed to address your needs. Listed below are benefits and services that may be of particular interest to students and young professional members.
Student Membership Benefits and Resources
AIChE gives you your first professional credentials, exciting networking and mentorship opportunities, valuable educational and technical resources, career services – all the tools you need to reach your goals, all in one place.
Career advancement and support
Students and Young Professional Members have access to AIChE's exclusive career and employment services, including career training topics, such as "Networking Skills", in ChemE on Demand, ongoing safety and technical trining, and of course the AIChE job board, CareerEngineer.  Uniquely focused jobs for ChemEs, CareerEngineer is where leading industry and academic employers post jobs and internships looking exclusively for qualifed ChemEs.
Scholarships & Awards
When you join AIChE, you can qualify and compete with students from around the country for more than $50,000 in annual awards, scholarships and competitions — including the popular Chem-E-Car Competition.
Webinars, E-Learning, E-Library, E-Learning, Conferences
As a student or young-professional member of AIChE, you can access a multitude of content for free or discounted as a member benefit. Content relevant to your specialty or developing yourself as a professional.
ChEnected & Social Media
ChEnected is a unique online community created for and by young professional chemical engineers. Presented by AIChE, ChEnected is where chemical engineers can read, view, contribute, and engage with everything Chem-E. On ChEnected, Engineers discuss chemicals, process safety, energy, sustainability, and bioengineering.
Learn More and Become a Contributor
LibertyGuard Tenants Insurance
Protect your property at home or anywhere in the world from theft, loss or damage, and protect yourself against costs incurred from yours or guest injury.  AIChE discounts available with 24/7 policy claims support.
Liberty Mutual Auto Insurance
As a member of AIChE, you qualify for a special group discount* on your auto, home, and renters insurance through Group Savings Plus® from Liberty Mutual. With Group Savings Plus, you can enjoy the ease and convenience of paying your premiums through checking account deductions with no down payment or finance charges. You'll also enjoy fast, easy round-the-clock claims service and a variety of discounts including multi-car, multi-policy, safe-driver, passive restraints and anti-theft device discounts.*  For a free, no-obligation quote, call 1-800-524-9400 or request a free quote online.
See All Member-Only Insurance Plans
Financial Advisory Services
Start building your savings, even while you deal with student loans.
Save Money on Your Next Car
Save Money on Your Next Car with the Liberty Mutual Auto Buying Service. Liberty Mutual has recently partnered with Zag, an online consumer auto dealership matching service to provide AIChE members with pre-negotiated, no-haggle pricing that is below market value AIChE members can visit the auto portal by clicking here to compare prices of new and used vehicles at local participating dealers, without having to set foot in a dealership.