Thanks to Scaleup Sponsors, Undergraduate Chemical Engineering students are able to join at no cost.
Thanks to ScaleUp program sponsors for helping to enrich the next generation of chemical engineers. AIChE acknowledges the following generous sponsors whose support has made ScaleUp a continued success.
Platinum Level Sponsors
Chevron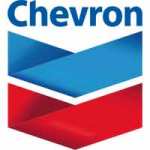 Chevron Corporation is one of the world's leading integrated energy companies. Through its subsidiaries that conduct business worldwide, the company is involved in virtually every facet of the energy industry. Chevron explores for, produces and transports crude oil and natural gas; refines, markets and distributes transportation fuels and lubricants; manufactures and sells petrochemicals and additives; generates power; and develops and deploys technologies that enhance business value in every aspect of the company's operations. Chevron is based in San Ramon, Calif. More information about Chevron is available at www.chevron.com.
Gold Level Sponsors
UOP
UOP LLC, headquartered in Des Plaines, Illinois, USA, is a leading international supplier and licensor of process technology, catalysts, adsorbents, process plants, and consulting services to the petroleum refining, petrochemical, and gas processing industries. UOP has been delivering cutting-edge technology to these industries for over 90 years.
The company's roots date back to 1914, when the revolutionary Dubbs thermal cracking process created the technological foundation for today's modern refining industry. In the ensuing decades, UOP engineers have generated thousands of patents, leading to important advances in process technology, profitability consultation, and equipment design. In addition, our latest proprietary discovery methods for identifying new catalysts and adsorbents are enabling us to bring such products to the marketplace faster than ever before.
UOP is a wholly-owned subsidiary of Honeywell International, Inc. and is part of Honeywell's Specialty Materials strategic business group.
For more information visit www.uop.com.
Becoming a Scale Up Sponsor
For more information on the Scaleup Sponsorhsip Program, contact Ian Sergo at ianse@aiche.org or 646-495-1518