Thanks to Scaleup Sponsors, Undergraduate Chemical Engineering students are able to join at no cost.
Thanks to ScaleUp program sponsors for helping to enrich the next generation of chemical engineers. AIChE acknowledges the following generous sponsors whose support has made ScaleUp a continued success.
Platinum Level Sponsors
Chevron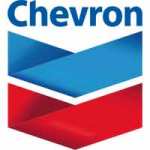 Chevron Corporation is one of the world's leading integrated energy companies. Through its subsidiaries that conduct business worldwide, the company is involved in virtually every facet of the energy industry. Chevron explores for, produces and transports crude oil and natural gas; refines, markets and distributes transportation fuels and lubricants; manufactures and sells petrochemicals and additives; generates power; and develops and deploys technologies that enhance business value in every aspect of the company's operations. Chevron is based in San Ramon, Calif. More information about Chevron is available at www.chevron.com.
Becoming a Scale Up Sponsor
For more information on the Scaleup Sponsorhsip Program, contact Tania Babiuk at tanib@aiche.org.