Wednesday, November 17, 2021, EST
Energy markets are fundamentally changing and shifting towards low carbon – driven by societal expectations, technology, and changes in consumer preferences. bp has been an international oil company for over a century but is now pivoting to become an integrated energy company – from IOC to IEC, from a company driven by the production of resources to one that's focused on delivering energy solutions for customers. This presentation will share how bp plans to achieve this transition, and why the world needs companies like bp – companies that are not low carbon today but are serious about becoming low carbon – to accelerate progress toward net zero.
Thomas Bond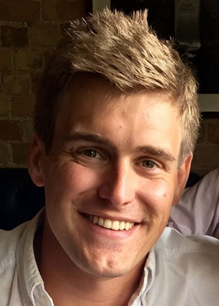 Thomas Bond is business advisor in the chief executive's office at bp. He is an engineering graduate and has worked for bp since leaving university in 2011. He has spent his career in drilling engineering roles across bp's Exploration and Production portfolio, in Norway, Angola, Egypt, and the UK. Prior to his current role he was the Senior Drilling Engineer for bp's Mauritania and Senegal business, which included responsibility for establishing bp operations in a new region and delivery of the first bp wells in the basin. In his current role, Thomas provides trusted advice and support to the Chief Executive Officer, his chief of staff, and the executive leadership team of bp. He holds and manages key external relationships on behalf of bp, including leading the partnership with the World Economic Forum (WEF) and Sustainable Markets Initiative (SMI).
This meeting is free and open to all, not just to Virtual Local Section members.
======================

THREE MEETING OPTIONS

======================

You can use this calculator to find out what time the meetings occur in your time zone: https://www.timeanddate.com/worldclock/converter.html

PRIMARY MEETING (LIVE PRESENTATION/LIVE CHAT)
9:00 PM ET Wednesday, November 17, 2021 Register in advance for this meeting:

ALTERNATE 1 (RECORDED PRESENTATION/LIVE CHAT)

7:00 AM ET Thursday, November 18, 2021 Register in advance for this meeting:

ALTERNATE 2 (RECORDED PRESENTATION/LIVE CHAT)

1:00 PM ET Thursday November 18, 2021 Register in advance for this meeting:



After registering, you will receive a confirmation email containing instructions for joining the meeting.