Wednesday, November 18, 2020, 9:00pm EST
Protecting Lives and Livelihood: Hazardous Materials Classification and its Impact to the Supply Chain
Presented by Sarah Eck, PE, CCPSC and Jena Dorrin, CSP
Wednesday, November 18, 2020, 9:00 pm EST, Thurday, November 19, 6:00 am, 1:00 pm
The recent ammonium nitrate warehouse explosion in Beruit is just one in a series of tragic catastrophic incidents related to storing, transporting, and processing hazardous materials. Proper classification of the hazards of these materials is important to identify and understand how these materials should be handled throughout the supply chain to minimize the potential for harm to workers, the community and emergency responders.This webinar will highlight hazardous materials case studies where improper classification or uncontrolled hazards led to an event in an organization's supply chain. It will summarize UN/DOT requirements for the classification of hazardous materials, explain how to navigate the differences between hazard classes, and how this information impacts your facility's shipping, warehousing, and processing operations. It will also offer common "watch out" topics that can be found during a walk-through or audit, and how to address related safety concerns.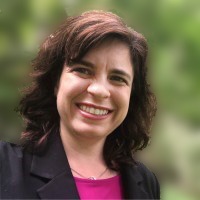 Sarah Eck has a Bachelor's degree in Chemical Engineering from Purdue University and is both a Professional Engineer and Certified Process Safety Professional (CCPSC). She is currently a Senior Process Safety Development Engineer at DEKRA North America, a global testing, consulting and certification company. Sarah's career includes roles in manufacturing, EHS, and Process Safety at Eli Lilly, Stepan Company, Hemlock Semiconductor, and Corteva Agrisciences. In addition, she serves as the Chair for the Chemical Division of the Michigan Safety Conference, contributes to CCPS Project 276, "Essentials of Safe Work Practices," and volunteers at the Antique Fire Truck Museum in Bay City, Michigan.
Jena Dorrin is a Test Engineer at DEKRA Process Safety. She has a degree in chemical engineering from Drexel University and is a Certified Safety Professional. She has experience in the pharmaceuticals and medical devices industries. She currently conducts a variety of hazardous materials testing activities and answers classification questions for clients throughout the world. Jena is also a member of ASHRAE and AIChE.
This meeting is free and open to all, not just to Virtual Local Section members.