Thursday, May 23, 2013, EDT
Fred Strolle is the keynote speaker for the 9:00 PM EST meeting of the VLS on Thursday May 23, 2013.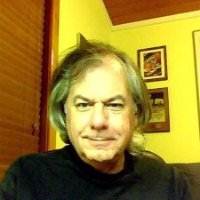 Fred retired from DuPont Engineering as the manager of marketing and communications. He continues to support clients with social media through his company Strolle Communications. Fred has a BS in Industrial Manangement from Villanova University and an MBA in marketing from Temple University. His interests include guitar and relaxing in the Florida Keys.
"Fred Strolle is one of the most creative communications professionals I have ever worked with. He understands the big picture and the micro need, and is able to successfully negotiate between the two. His diverse and rich skill set is augmented by his ability to see the positive in everything!" Deborah Grubbe, PE, CEng, Operations and Safety Solutions, LLC