Wednesday, August 25, 2021, EDT
How Can Nuclear Energy Help Fight Climate Change?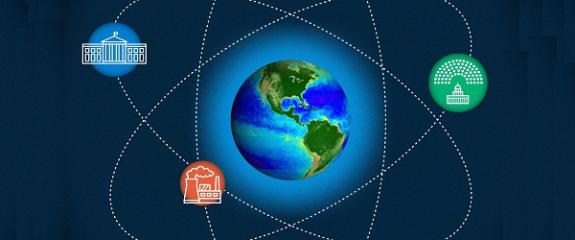 Nuclear energy has looked about the same for the last 60 years. Now, startups and the innovation arms of larger companies are looking to deploy new kinds of reactors in the 2030 timeframe. What's different about those technologies? How do they fit into our larger decarbonization plan? Do we still need the reactors we've already got? This talk will focus at a high level on the role nuclear technology could plan in the clean energy future of the U.S. and the world.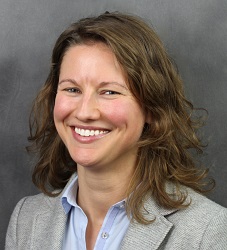 Dr. Rachel Slaybaugh is the Cyclotron Road Division Director at Lawrence Berkeley National Lab and an Associate Professor of Nuclear Engineering at the University of California, Berkeley. Slaybaugh researches computational methods applied to nuclear reactors, nuclear non-proliferation and security, and shielding. Slaybaugh recently served as a Program Director at the Department of Energy's ARPA-E. She is also Board Chair for Good Energy Collective, a Faculty Affiliate at the Berkeley Institute of Data Science, and serves on several advisory committees.



Slaybaugh received a BS in Nuclear Engineering from Penn State, where she served as a licensed nuclear reactor operator, and a PhD from University of Wisconsin–Madison in Nuclear Engineering. Slaybaugh's Rickover Fellowship took her to Bettis Atomic Power Laboratory before joining Berkeley.
======================
THREE MEETING OPTIONS
======================
Note that registration for VLS meetings is required. Our meetings are still free to attend and open to all.
You can use this calculator to find out what time the meetings occur in your time zone:
Primary (Live Presentation/Live Chat) August 25 at 9 PM EST / 1 AM GMT Register in advance for the Primary Meeting link_to_primary_meeting
Alternate 1 (Recorded Presentation/Live Chat) August 26 at 7 AM EST / 10 AM GMT Register in advance for the Alternate 1 Meeting:link_to_alternate_1_meeting
Alternate 2 (Recorded Presentation/Live Chat) August 26 at 1 PM EST / 5 PM GMT Register in advance for the Alternate 2 Meeting: link_to_alternate_2_meeting
After registering, you will receive a confirmation email containing instructions for joining the meeting, along with add-to-calendar links.