STS AIChE November 2016 Monthly Dinner Meeting
Thursday, November 3, 2016, 6:00pm-9:30pm CDT
November 3, 2016 Dinner Presentation: Sustaining and Optimizing Your Career: Let AIChE Help!
Gold Sponsor

Silver Sponsor
Schedule
5:30PM - 6:30PM PSM Workshop
6:00PM - 7:00PM Social/Networking Time
7:00PM - 8:00PM Dinner
8:00PM - 9:30PM Dinner Presentation/Speaker
Abstract
Once again we see that the future continues to be unpredictable! Despite the current economic downturn, technology transformations in the energy and chemicals sectors continue at a rapid pace to address climate change and the environment, and realize opportunities provided by shale gas and tight oil, lower cost solar and wind power, and enhanced capabilities in biological and materials sciences. AIChE can provide key opportunities for learning and networking to sustain your career, and your career as a chemical engineer offers many opportunities for you to contribute to important societal needs, while also earning a living. This presentation will give perspectives on career management from early career through the critical mid-career phase, and will end with an open discussion of how AIChE can better help serve your needs for career continuity and service.
Bio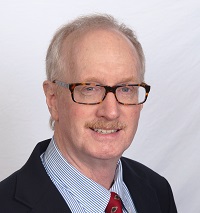 Joe Powell (Joseph B. Powell, Ph.D.) is a Fellow of the American Institute of Chemical Engineers, and has been Shell's Chief Scientist - Chemical Engineering since 2006. In 1988 he joined the Process Development Department at Shell Technology Center Houston, where he has led R&D programs in new chemical processes, biofuels, and enhanced oil recovery, in addition to a Hunters innovation group. Dr. Powell has been granted more than seventy patents with an estimated 50 applications pending, and has received several industry awards including the A. D. Little Award for Chemical Engineering Innovation (AIChE 1998), R&D100 Award (R&D Magazine) and American Chemical Society Team Innovation Award (2000), U. Wisconsin College of Engineering Distinguished Achievement Award (2009), AIChE Process Development Division Service Award (2012). He is co-editor and chapter author for the book Sustainable Development in the Process Industries: Cases and Impact, John Wiley & Sons, New York (2010), and has served AIChE in various roles including Process Development Division Programming chair, Spring Meeting Program Chair (2015) and Co-Chair (2012), Chemical Technology Operating Council, Executive Board Programming Committee, Pilot Plants 12B Area Chair, Shale Gas and Sustainability Topical Chairs. Joe currently serves on the U.S. National Academy Board on Chemical Sciences and Technology, editorial committee of Annual Review of Chemical and Biological Engineering, and was elected to the Board of Directors of AIChE (2016). He obtained a Ph.D. in Chemical Engineering from the Univ. of Wisconsin-Madison (1984), following a B.S. in Chemical Engineering from the Univ. of Virginia (1978).
Presentation Pricing and Advanced Registering
| | | | | |
| --- | --- | --- | --- | --- |
| | Pre-Registration | Pre-Registration | At the door | At the door |
| | Members | Non-Members | Members | Non-Members |
| Regular/Retired | $25 | $35 | $35 | $40 |
| Student / Unemployed | $15 | $20 | $25 | $30 |
NOTE: Those who are bringing guests, please list the quantity in your paypal cart to represent you and your guest(s). For example, if you are inviting a guest, please indicate with a quantity of 2, select "update" and then proceed to checkout.