STS AIChE May 2019 Monthly Dinner Meeting
Thursday, May 9, 2019, 5:30pm CDT
May 9, 2019 Dinner Presentation: Learn How Combined Heat and Power Can Help Save You Money and Increase Your Energy Resiliancy
Schedule
5:30PM-6:30PM Workshops
6:00PM - 7:00PM Social/Networking Time
7:00PM - 8:00PM Dinner and STS Announcements
8:00PM - 9:00PM Dinner Presentation/Speaker
Abstract
Combined Heat and Power (Cogeneration) is a great opportunity to reduce energy costs, save money and improve the resilience of critical infrastructure. Join the Department of Energy's Southcentral CHP Technical Assistance Partnership, to learn more about opportunities and applications for CHP at critical infrastructure sites with an in-depth discussion on energy resilience planning.
Please join us to learn about these CHP benefits, federally funded engineering services, case studies and opportunities for your critical infrastructure site.
LEARN FROM AN EXPERT
o Learn about different CHP technologies
o Learn about federally funded Technical Assistance
o Free CHP screening of your facility
o Free 3rd party reviews of vendor proposals
o Hear case studies of operating CHP at critical infrastructure
o Current and future rebates, incentives and tax advantages available for customers that install CHP
Presented by the Southcentral CHP TAP
Speaker: Dr. Gavin Dillingham
0in">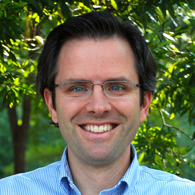 Dr. Gavin Dillingham is Program Director for Clean Energy Policy at HARC and Director of the US DOE's Combined Heat and Power TAP. Dr. Dillingham joined HARC in 2012 where he leads research and program efforts focusing on policy and regulatory efforts to improve the climate resilience of the electric power infrastructure and built environment.
He has worked climate related matters for the last twenty years in both the private and public sector. Much of this work focused on working with city's and states to identify, develop and implement appropriate policies and programs to support climate action planning and greenhouse gas mitigation efforts.
Research Area: His current work at HARC includes studying and developing climate risk mitigation strategies for the public and private sector, climate action decision making and planning, and clean energy finance.
Education and Certification: Dr. Dillingham received his PhD in Political Science from Rice University in 2008. His recent accomplishments include being part of the first round of the Association of Climate Change Officers (ACCO) receiving the certification of Climate Change Professional (CCP). He is an active member in the American Society of Adaptation Professionals (ASAP) mentorship program and holds an additional certification with the Institute for Sustainable Professionals (ISSP) – ISSP Sustainability Associate.
Registration
| | | | | |
| --- | --- | --- | --- | --- |
| | Online | Online | At the door | At the door |
| | Members | Non-Members | Members | Non-Members |
| Regular/Retired | $25 | $35 | $35 | $45 |
| Student / Unemployed | $15 | $25 | $25 | $35 |
Menu : Celebrate 5 de Mayo with STS AIChE!
Dinner Buffet:
Mexican Salad with Lime Dressing
Beef and Chicken Fajitas
Cilantro Rice
Charro beans
Flour Tortillas
Fixings: Pico De Gallo, Sheered Cheddar Cheese, Sour Cream, and Guacamole
Vegetarian Dinner Option:
Vegetable Stuffed Portobello Mushroom with a balsamic glaze*
* This dish is by request only and requires an online registration – reservations are due two (2) days before the event
Request vegetarian meal option by May 7, 2019 12:00 pm.
Desserts:
Tres Leches Cake
Seasonal fruit trays
Coffee Station:
Regular and Decaffeinated Coffee
Non-Alcoholic Beverages:
Iced Tea with Lemon Wedges
Water
Alcoholic Beverage:
Cash Bar**
** Cash only – no electronic payment option
Online Registration closes at 4PM the day prior to the event (Wednesdsay May 8th). After this time, you may register at the door.