STS AIChE February 2019 Monthly Dinner Meeting
Thursday, February 7, 2019, 5:30pm-9:00pm CST
15222 John F Kennedy Blvd.
United States
February 7, 2019 Dinner Presentation: Advances in Lab and Process Particle Characterization
Schedule
5:30PM - 6:30PM Workshops
6:00PM - 7:00PM Social/Networking Time
7:00PM - 8:00PM Dinner and STS Announcements
8:15PM - 9:00PM Dinner Presentation/Speaker
Abstract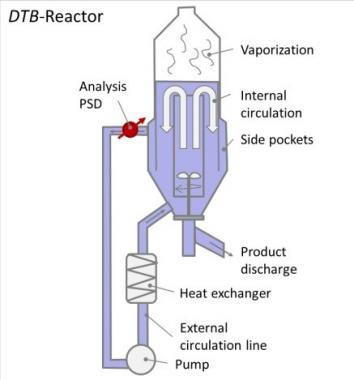 There are many different kinds of disperse systems - powders, granules, fibers, suspensions, emulsions or aerosols. Depending on size and shape of the particles, they show different behaviors as a result of their physical properties. But what do they all have in common? They determine the quality of your final product.
Particles are everywhere and increasing importance is being placed on improving performance of particulate systems and production efficiency therefore increasing emphasis is being placed on providing timely and reliable analysis data.
Sympatec began operation in 1982 as a spinout from the university of Clausthal Zellerfeld in Germany and had the breakthrough innovation of analyzing dry powders in the dry state using laser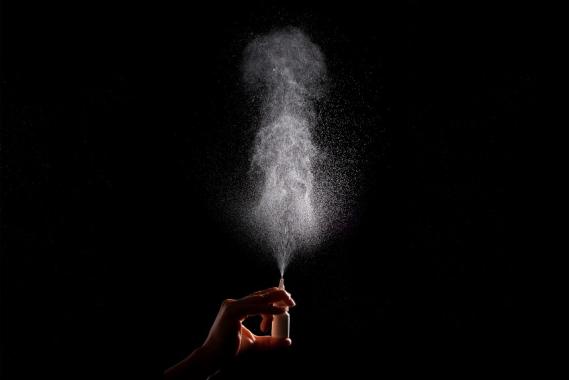 diffraction in order to preserve the link between analysis and the process. We still hold fast to the principle of adapting the analyzer to the sample ensuring the sample size, physical state and measurement principle applied to each analysis is configured to provide the most relevant information. Today, still as a privately held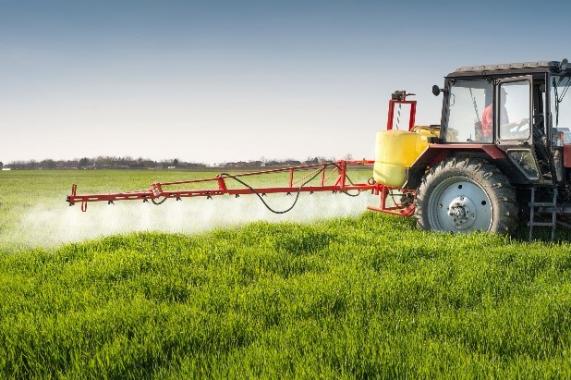 company run by technologists, we have thousands of systems worldwide operating in the laboratory, in the robot laboratory, in the process or even submerged in the Yellow River!
Real world examples will be shown covering in process and laboratory applications using the techniques of Laser Diffraction, Image Analysis and Ultrasonic Extinction covering the fields of high concentration mineral slurries, cement production and early detection of screen breakage amongst others.
Speaker: Andrew Smith, Sympatec
Andrew is an Analytical Chemist who has worked in the pharmaceutical and chemical industries developing online analysis technologies before joining Sympatec in 2000 as a sales engineer covering the United Kingdom. He expanded his role to become a specialist dealing with online particle sizing applications and moved to the USA to develop the online market for Sympatec products in the fields of crystallization, mining and chemistry. He is passionate about educating, discussing and performing particle analysis in the lab and process and is always delighted to help anyone who has questions relating to particle size and shape.
Registration
| | | | | |
| --- | --- | --- | --- | --- |
| | Online | Online | At the door | At the door |
| | Members | Non-Members | Members | Non-Members |
| Regular/Retired | $25 | $35 | $35 | $45 |
| Student / Unemployed | $15 | $20 | $25 | $35 |
Menu
An all About Texas Evening with STS AIChE at the Holiday Inn Intercontinental Airport!
Dinner Buffet:
Mixed Field Greens, Fruit Salad with Yogurt Dressing, and Baby Shrimp Pasta Salad
Chicken Marsala, Crawfish over Penne Pasta with a Cajun Cream Sauce and Sliced Prime Rib of Beef
Buttered Parsley Potatoes
Mixed Seasonal Vegetables
Assorted Dinner Rolls
Vegetarian Dinner Option:
Vegetable Stuffed Portabella Mushroom **
** This dish is by request only – reservations are due two (2) days before the event.
Desserts:
Chef's Choice of Dessert
Coffee Station:
Regular and Decaffeinated Coffee
Non-Alcoholic Beverages:
Iced Tea with Lemon Wedges
Water
Alcoholic Beverage:
Cash Bar**
** Cash only – no electronic payment option
Online Registration closes at 4PM the day prior to the event (Wednesdsay February 6th). After this time, you may register at the door.