STS AIChE February 2019 Monthly Dinner Meeting - Workshops
Thursday, February 7, 2019, 5:30pm-6:30pm CST
15222 John F Kennedy Blvd.
United States
Workshop I
Title: An Effective and Efficient MOC System
Abstract:
It's been well over 40 years since the Flixborough incident, which was the watershed of MOC, and MOC is still the root cause of 10% of all major incidents and is indirectly involved, or one of the causes in a very high percentage of all incidents. Given these numbers is very possible that MOC systems are not doing their job. With the implementation of elaborate MOC systems that focus on compliance, and not necessarily regulatory compliance but more and more internal company compliance, we tend to forget that the main purpose in life of an MOC system is to evaluate the safety of a change.
The talk will touch on the important factors that satisfy the objective of MOC, that is, the safety study, and the elements that will assure that it is a good study. In addition, an MOC system needs to provide the framework to ensure that, besides the safety, the change is performed correctly. A good description of the change and a PSSR contribute to this result. A well-designed MOC system ought to be effective. It also needs to be efficient, that is, it allows us to easily meet the management requirements, letting us concentrate on the real objective – a safe and properly executed MOC. An electronic MOC system that meets all the qualifications discussed, including automatic metrics, will be shown.
Bio: Jack Chosnek, PhD, PE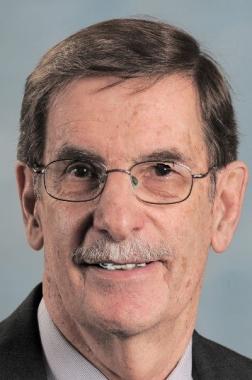 Jack has over 40 years of experience in the industry in management and staff positions, 25 years with Celanese and as a PSM Consultant since 2001.
He is risk advisor for two multi-billion dollar projects, principal investigator in major incidents, implementor of company PSM systems, facilitator for numerous PHA/LOPA/SIL studies.
Jack is the PPSS Chair for the 3rd GCPS and is Chair of the Technical Advisory Committee of the Mary Kay O'Connor Process Safety Center.
Jack holds BS, MS and PhD in Chemical Engineering, MBA.
Workshop II
Title: Hydrogenation Reactions for Chemical and Pharmaceutical Application - Design and Scale Up Considerations
Abstract:
The presentation will focus on critical parameters and design considerations related to implementation of hydrogenation reactions for chemical and pharmaceutical applications, with particular emphasis on scale up factors.
Bio: Bruno Tettamanti
Bruno Tettamanti is global head of Marketing and Sales for Biazzi S.A. Bruno is graduated in chemistry and economics in Switzerland. He is working for Biazzi S.A. Switzerland, since 2008 as Head or Marketing and Sales. Previously, he worked for companies like Davy Process Technology and Bertrams AG as Product Manager and for the Zürich and –Basel Environmental Protection Agency as environmental Engineer.