Safety & Health Division (S&H)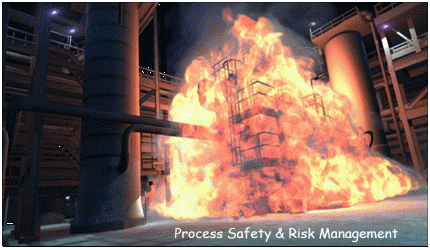 | | |
| --- | --- |
| Chartered: 1979 | Dues: $45 |
Welcome to the Safety & Health Division community site.
If you are not receiving our announcements via your email, please contact AIChE Customer Service at AIChE Customer Service to ensure that you are not listed as "Unsubscribed" to AIChE's emails. If you "opted out", you will not be receiving our Division's emails.
We have held our October 2020 Safety & Health Division Meeting.
The Division Chair, John Herber, provided an update on what is going on in the Division. He was followed by three great speakers with topics sure to add a tool to your process safety tool box. Our speakers for this meeting were:
Coral Siminovich, Product Development Manager with AVEVA, presented on "Modernizing Learning with AI, XR, and Microlearning"

David Hatch, Process Hazard Analyst at Process Safety Integrity, presented on "Process Safety Index – an Objective, consistent Method for Evaluating the Balance between Hazards and Controls"

Wayne Chastain, Engineering Associate with Eastman Chemcial Company and William Bridges, President of the Process Improvement Institute, presented on "When are Human IPLs valid, and How are their PFDs Assured in Practice"
If you missed this webinar, Play Oct 22 S&H Division Virtual Meeting to access the 1-hour recording.
The Annual S&H Division Virtual Meeting was held at the Global Congress on Process Safety in August.
If you missed this meeting, Play Recording to access the recording of the 15-minute after-our-virtual-dinner meeting presentation by Chris Jahn, President and CEO, American Chemistry Council (ACC).
The recording of the Annual Meeting itself will be uploaded in the near future.
The December 2019 S&H Division Virtual Meeting has been held.
If you missed this meeting, Play Recording to access the recording of this 1.5 hour meeting.
Mr. John Champion provided an update on the Division
Mr. Don Abrahamson spoke on Management of Change (MOC) Learning from the API Process Safety Site Assessment Program (PSSAP)
Mr. Steve Emerson spoke on The Importance of Mechanical Integrity
Dr. Chris Cloney spoke on Lessons Learned From 119 Years of Dust Explosion Incidents
May 2019 AIChE S&H Division Virtual Meeting
If you were unable to join our May virtual meeting, Play recording to access the recording of the 1.5 hour meeting.
Our topics and speakers were:
Industrial Cybersecurity Issues by John Cusimano, Vice President of Industrial Cybersecurity for aeSolutions

Cultural Cause Analysis by Laura Jackson, Director/Principal Engineer, ABS Group

Process Safety Ethics by Deborah Grubbe, Owner and President, Operations and Safety Solutions, LLC
December 2018 Virtual Meeting
If you were unable to join our December virtual meeting, Play recording to access the recording of the meeting. Our speakers were:
Dr. Kristen Kulinowski, Interim Executive, U.S. Chemical Safety Board (CSB) – Dr. Kulinowski spoke on the how the CSB has been driving chemical safety change for the 20 years. She also highlighted a company involved in a CSB investigation that implemented recommendations above and beyond what the CSB recommended and the many positive impacts those recommendations have had for the company.
Dr. Scott Davis, President, Gexcon – Dr. Davis spoke on combustible dust hazards and explosions. His presentation contains videos of explosions in equipment showing the propagation of dust explosions in and outside of process equipment.
Mr. Mark Druex, Partner, Arent Fox LLP – Mr. Druex spoke on the recent court case involving RAGAGEP and what you should be doing for PSM at your facility in regard to the rulings in this case.


For those interested in learning more about Process Safety, please note that the AIChE/CCPS Process Safety "Boot Camp" is a great opportunity for you to learn about Process Safety fundamentals. The calendar dates for these four-day sessions can be found at the following website: CCPS Boot Camps.