The Battery and Energy Storage Conference seeks to engage chemical engineers and researchers working in the fields of energy storage and conversion technologies to identify, communicate and explore current advancements in technology design.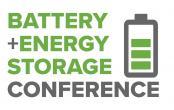 Top Reasons to Attend
Learn about the importance of energy storage as a long-term tool for steadily increasing the proportion of renewable energy
Learn how to develop strategies for successful battery integration
Gain insight on the progress within the energy storage and lithium ion battery markets
Expand network by meeting well informed and active participants throughout the industry
See how Manufacturing and Recycling are important to the battery and energy storage industries
Apart from the presentations, the discussions afterwards are extremely valuable to get feedback from experts in both academia and industry. In addition, these meetings are ideal to get involved with (or in contact with) the local New York community in electrochemical energy.