Operations and Maintenance
Human Machine Interface Has Durable Touchscreen
The HG2J Series 7-in. touchscreen human machine interface (HMI) features projected capacitive touch panel (PCAP) technology. PCAP glass requires fewer layers than traditional analog resistive plastic films. It is resistant to scratches and has a high tolerance for contact with cleaning or washdown chemicals. In addition, the self-capacitance technology prevents accidental input from water droplets. The HMI supports more than 100 serial and Ethernet industrial communication protocols, including Modbus. A built-in web server provides remote access functionality for PCs and mobile devices to streamline operation, troubleshooting, and maintenance. The HMI is suitable for operation in temperatures from –20°C to 60°C.
IDEC Corp.
4G LTE Modem Provides Reliable Connectivity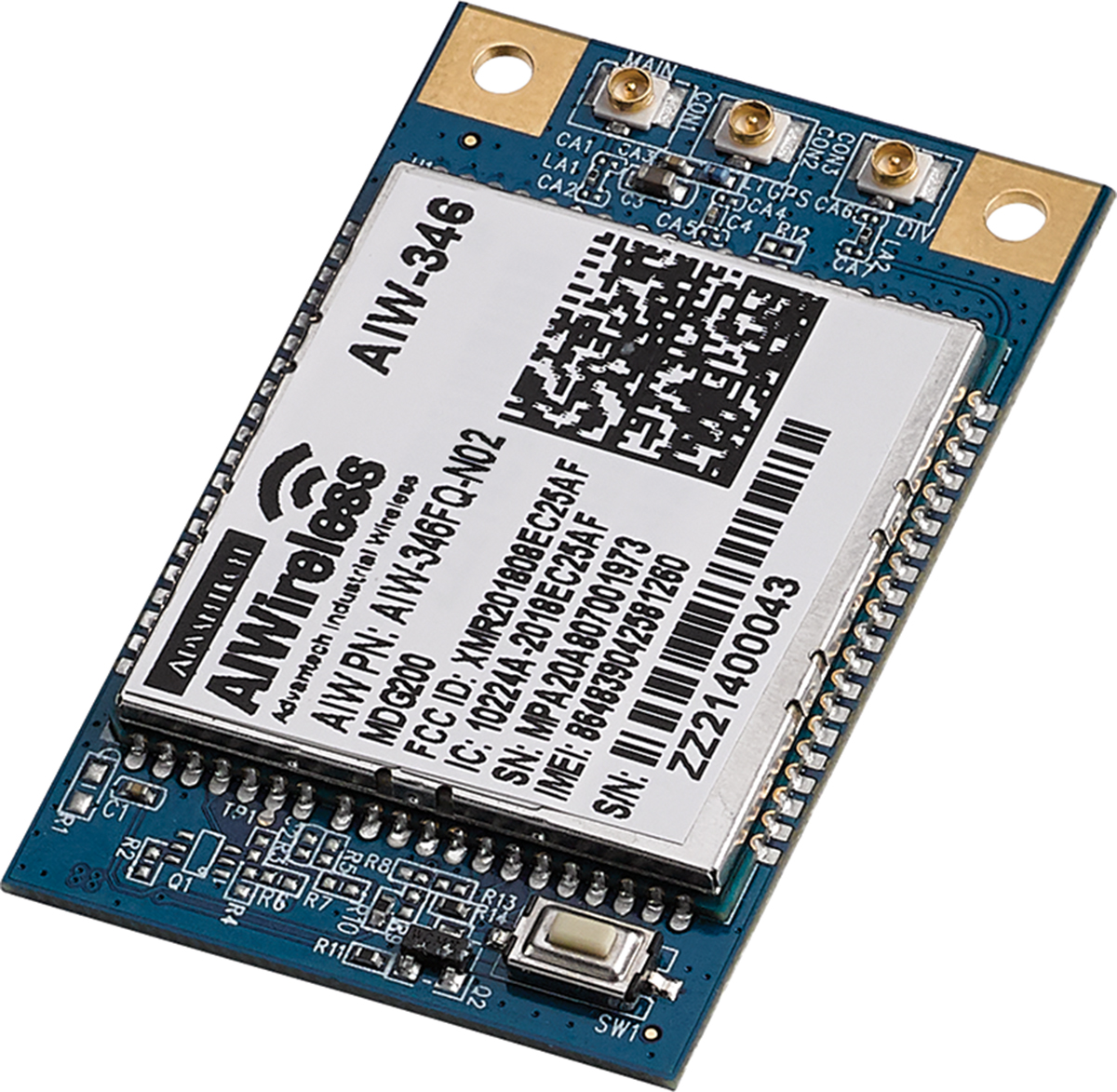 The AIW-346 is a 4G LTE Category 4 modem for artificial intelligence of things (AIoT) applications that require connectivity, dynamic mobility, and high security. The modem delivers high-speed capabilities to industrial monitoring, transportation, and outdoor surveillance system applications. The modem is compatible with multiple carriers and connects to the network of the SIM card inserted into it. It achieves maximum downlink and uplink rates of 150 Mbps and 50 Mbps, respectively, via LTE. In addition, the modem is backward compatible with existing 3G networks, ensuring connectivity in remote areas with poor 4G network coverage.
Advantech
Software
Web-Based Tool Simplifies Valve Sizing and Selection
Nelprof software allows users to size and select automated control valves. It provides extensive control performance analysis and enables reliable selection of on/off valves and safety-critical system components. The performance analysis can be used to study valve controllability in a closed control loop. The control valve sizing module includes liquid, gas, and multiphase flow sizing as well as noise and cavitation prediction analysis based on the latest international standards. In addition, the software provides sizing and selection for actuators.
Neles Corp.
Software Update Improves Process Simulation
The Symmetry 2022.1 software release is now available. This platform helps users model process workflows in one collaborative environment. The software integrates pipelines, pipe networks, facilities models, and flare systems to enable consistent thermodynamics and fluid characterization across the whole system. Users can switch between steady-state and dynamic modeling to optimize processes in upstream, midstream, downstream, and new energy sectors. In addition, the software release features an updated user interface.
Schlumberger Software
Management Platform Assists Environmental, Social, and Governance Compliance
The Lumina platform enables organizations to comprehensively manage and report their environmental, social, and governance (ESG) and sustainability performance. The platform consolidates key data so that companies can accurately calculate ESG metrics, allowing them to meet government reporting requirements, reduce environmental impacts, and identify operational efficiencies in their business. The platform provides a calculation module to measure carbon footprint, and includes built-in and maintained ESG reporting standards, full audit tracking, and several other features to support compliance.
IsoMetrix
Mobile Application Streamlines Field Calibration
The bMobile calibration application guides users through field calibration and simplifies the documentation process. Users can execute field calibrations offline with step-by-step guidance and input field data directly into the application. As data is entered, the application generates an error graph and displays calibration standards. The application then documents and stores the calibration results securely and, when online, transfers the results to the desktop software for further data analysis or calibration certificate printing. The application is available for iOS, Android, and Windows 10 platforms.
Beamex
Water Monitoring Platform Consolidates Data Sources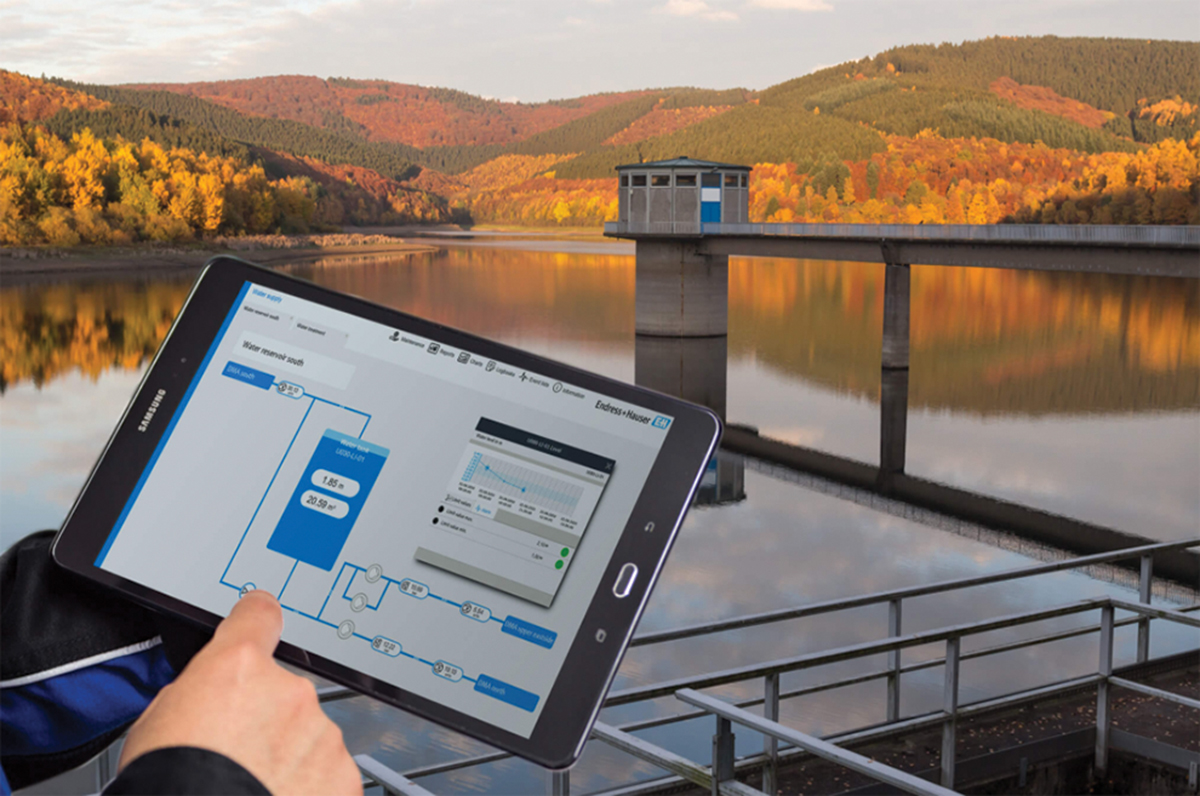 Netilion Water Network Insights (NWNI) provides reliable monitoring of flow, pressure, temperature, level, water quality, and other measurements. The software connects all levels of water supply systems so that service providers and water associations can manage multiple control and data sources through a single interface. These sources include field devices, industrial controllers, data transfer components, data recording and archiving devices, and analysis and forecasting tools, among others. The software provides access to all measurement data gathered in a water network within the cloud, allowing its users to access the system from a control room computer, laptop, tablet, or smartphone. The web-based interface provides users with complete system monitoring and delivers alarms via email, text message, or push notifications. The software system includes several evaluation tools, including time curves, diagrams, tables, and trends.
Endress+Hauser
Materials and Chemicals
Biobased Materials Reduce Carbon Emissions
Vita surfactants and polyethylene glycols (PEGs) are based on renewable feedstocks and have at least 98% renewable carbon index (RCI). The company uses 100% bioethanol derived from sugar cane or corn to produce the surfactant's ethylene oxide feedstock. The surfactants are chemically equivalent to the conventional versions but have significantly lower carbon footprints, eliminating up to 85% of CO2 emissions per ton of product.
Clariant
Instrumentation
Valve Controller Ensures Thorough Cleaning of Drain Valves
The ThinkTop device is a sensing and control unit for hygienic valves. The device simplifies valve commissioning, prevents pressure shocks, and reduces the time required for cleaning-in-place (CIP). In addition, it reduces water consumption in CIP applications by up to 90%. The device is intended for use with single-seat or butterfly drain valves. Short pulses drive the valve cleaning process, activating the valve when shear forces peak. Each position-based pulse takes less than a second, preventing pressure shocks in the system. The pulse creates turbulent flow as the liquid passes through the narrow gap between the valve house and valve seat, effectively removing all residuals.
Alfa Laval
Temperature Controllers Include Manifold Leak Detection
The TempMaster M2+ and M3 hot runner temperature controllers are now available with the manifold leakage detection feature, which relies on thermal analysis. Thermocouples are installed on the manifold in various locations to quickly detect leakages before any damage occurs, avoiding costly repairs and downtime. The number of required thermocouples will vary based on the size of the manifold.
Mold-Masters
Fluids and Solids Handling
Mobile Pneumatic Conveying System Empties Bulk Material Transporters
The Pulseline PTA-PL mobile pneumatic conveying system safely unloads materials from tankers, railcars, or other bulk transporters. The mobile conveying system is suitable for abrasive, fragile, and sensitive materials. It includes a proprietary controller, pneumatic safety valve, conveyor piping, and associated connections on a rolling platform for easy movement and setup. The conveyor can transfer vertically and horizontally up to 500 m or greater using pulsed secondary air injections along the pipe. The conveyor is delivered fully assembled and ready to operate.
Gericke USA
Thermoplastic Butterfly Valve Is Available in More Sizes
The Type-57P chlorinated polyvinyl chloride (CPVC) butterfly valve is now available in American National Standards Institute (ANSI) wafer-style connection with 10-in. and 12-in. stainless steel lug inserts. The butterfly valves are quarter-turn valves with equal percentage type flow characteristics, providing moderate flow control that is suitable for both on/off and modulating service in a wide variety of fluid flow applications. The valves can be actuated both electrically and pneumatically. In addition, the CPVC material can handle high-temperature fluids.
Asahi/America, Inc.
Mobile Bulk Bag Discharger Maneuvers Easily
The portable half-frame bulk bag discharger with a manual bag dump station and integral flexible screw conveyor transfers material from bulk bags into downstream process equipment or storage vessels. The discharger is mounted on a mobile frame with locking casters for in-plant mobility. The system minimizes weight and maintains a low center of gravity by eliminating upper frame components. The flexible screw conveyor transports both free- and non-free-flowing bulk materials. The system is available in all-stainless construction with stainless material contact surfaces or carbon steel with durable industrial coatings.
Flexicon
Laboratory Equipment
Benchtop pH Meter Simplifies Measurement Process
The SevenDirect benchtop meter provides accurate measurements of pH, conductivity, and ion concentration. It features the EasyPlace electrode arm that ensures precise placement of the sensor. The intuitive user interface provides on-screen instructions to guide the user through meter calibration. The instrument supports good laboratory practice (GLP) compliance by storing timestamp, sample, sensor, and user information with each measurement. The meter automatically transfers data to a PC or printer to minimize transcription errors. In addition, the meter accommodates several accessories, such as the EasyMix magnetic stirrer.
Mettler Toledo
Silica Analyzer Detects Trace Concentrations
The Orion 8030cX silica analyzer has a patented fluid delivery system and optimized reagent chemistry that reliably detects silica at concentrations lower than parts-per-billion (ppb). It delivers accurate results across a wide analysis range of 0 g/L to 5,000 g/L. The analyzer can continuously monitor unattended for up to 100 days and can be used without performance degradation for over six months under intermittent operation. The improved reagent chemistry minimizes common interferences from phosphate.
Thermo Fisher Scientific
Copyright Permissions
Would you like to reuse content from CEP Magazine? It's easy to request permission to reuse content. Simply click here to connect instantly to licensing services, where you can choose from a list of options regarding how you would like to reuse the desired content and complete the transaction.