Bioprocessing
Laboratory Equipment Is Designed for Cell Cultures
The ProCulture line of laboratory equipment is designed to simplify cell culture handling. The product line covers every step of cell culture processing from isolation to harvesting. The line includes an array of shaker flask and spinner flask glassware that eliminate dead spots and increase aeration to improve cell culture growth and mixing. The product line also features a cost-effective platform that can convert an existing magnetic stir plate into an orbital shaker. Cryogenic vial storage boxes, a freeze controller, and a mini cryocooler are available to simplify cell culture storage at subzero conditions.
Wilmad-LabGlass
Device Enables Raman Spectroscopy for High-Throughput Bioreactors
The BioPAT Spectro device offers Raman spectroscopy analysis capability for high-throughput bioreactors, including single-use and automated bioreactors. It performs fully automatic sampling, data collection, and analysis to enable unattended Raman spectroscopy analysis. The device simplifies cell culture monitoring and supports fast modeling to streamline scaleup.
Sartorius
Pass-Through Cleanroom Oven Sterilizes Glassware
The Model CLD-500 Class 100 cleanroom cabinet is a pass-through oven for glassware sterilization. The cabinet oven features front- and rear-access doors and a red pilot light to signal when the opposing door is open. The cabinet oven uses a 1,200 ft3/min, 1.5-hp recirculating blower to provide horizontal airflow to the workload. The design ensures Class 100 cleanroom compliance with a high-efficiency particulate air (HEPA) fresh air filter and a high-temperature HEPA circulating filter. A pressure gauge and dispersed oil particulate (DOP) validation port are located across from each set of filters to monitor filter integrity. The oven temperature is controlled by a programmable temperature controller (up to 500°F). The unit is also furnished with a stainless steel loading truck and transfer dolly.
Grieve
Software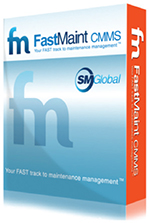 Maintenance Software Simplifies Managerial Tasks
FastMaint CMMS software v.11 is management software for equipment and facilities maintenance. The software simplifies common managerial tasks, such as maintaining inventory, scheduling work orders, and monitoring the status of all outstanding and completed jobs. It streamlines both preventive and corrective maintenance to better prepare technicians and reduce unexpected breakdowns. The software is available in five editions — basic, standard, professional, web, and cloud — to suit the needs of various maintenance teams.
SMGlobal
Update Improves Analytical Applications
R22 is the latest software release for the Workbench, Organizer, and Data Lab browser-based applications for advanced analytics. The applications allow engineers and scientists in process manufacturing organizations to rapidly analyze, predict, collaborate, and share insights to improve operations and business outcomes. Conditional filtering and additional display options improve the scatterplot functionality to help users quickly detect relationships among data. Multiuser functionality and faster processing speed facilitate better collaboration across organizations. In addition, the applications integrate data from the National Weather Service to supplement operations data with local weather data.
Seeq Corp.
Process Control Software Simplifies Industrial Automation
Smartview 4.0 is a complete human-machine interface (HMI) and supervisory control and data acquisition (SCADA) package for industrial automation. The HMI/SCADA package allows users to design interfaces that display critical information to monitor and analyze a machine's operation and overall status. The interfaces can be linked to manuals, drawings, animations, and videos to assist in operation and troubleshooting. The software uses HTML5 and can work together with other programs or on its own. In addition, it is scalable to support industrial internet of things (IIoT) applications.
ADISRA
Simulation Platform Models Oil and Gas Processing
Symmetry is a comprehensive software platform that models multiple processing workflows in the oil and gas industries. It integrates models from facilities, process units, pipeline networks, and safety systems into one platform while ensuring consistent thermodynamics and fluid characterization across the full system. The platform enables process optimization in upstream, midstream, and downstream sectors to help companies maximize profits and minimize capital expenditures.
Schlumberger
Instrumentation
Wireless Gas Sensors Add Detection Capabilities
The Rosemount 628 universal gas sensors offer remote detection capabilities for carbon monoxide, oxygen depletion, and hydrogen sulfide. The sensors offer precise detection limits, as even small concentrations of toxic gas are hazardous to personnel safety. The hydrogen sulfide sensor can detect concentrations of 0–100 ppm, the carbon monoxide sensor can detect concentrations of 0–1,000 ppm, and the oxygen depletion sensor can detect concentrations of 0–25% by volume. The sensors provide toxic gas sensing in challenging and remote locations at temperatures up to 122°F. The sensors can be easily installed on Rosemount 928 gas monitors without tools.
Emerson
Monitor Measures Wide Range of Toxic Gases
The TG5000 gas monitor is available with multiple gas sensor options that detect gases using state-of-the-art infrared or electrochemical technologies. The sensors rapidly detect a wide range of toxic gases — including carbon dioxide, carbon monoxide, chlorine, hydrogen, hydrogen sulfide, nitrogen dioxide, and sulfur dioxide — over a temperature range of –40°F to 140°F. The gas monitor has an organic LED (OLED) display, and bright LED indicators display the instrument status. It also has Bluetooth compatibility that allows users to access the monitor from up to 75 ft away with a smartphone or tablet. In addition, the device features advanced self-diagnostic capabilities that detect potential failures or maintenance needs without calibration and notify users if the gas sensor becomes blocked.
MSA Safety
Fluids and Solids Handling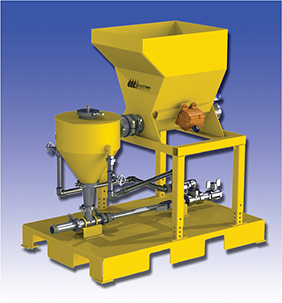 Volumetric Feeder Promotes Efficient Dispersing of Dry Additives
The VMF-90F volumetric feeder is an automated dry chemical addition system with a built-in wetting cone that improves the flow properties of additives, especially those that are partially insoluble in water. It uses a 1.5 in.-diameter stainless steel open-helix feed screw to deliver materials at feed rates of 0.36–3.56 ft3/hr (with 1% volumetric accuracy) to the wetting cone. The standard VMF-90F is constructed of carbon steel with a corrosion-resistant dry powder coating that is compatible with most dry polymer additives, dry powders, and pelletized materials. Optional features include an explosionproof motor, a removable lid, and a pneumatic vibratory agitator.
Scaletron
Inlet Trap Prevents Particulate Damage in Pumps
The MV Multi-Trap is a high-capacity vacuum pump inlet trap that prevents heavy particulates from damaging pumps in manufacturing processes. The trap is constructed of stainless steel and has a 12-in. diameter. It can hold up to 2,500 in.3 of solids to prevent accumulation elsewhere in forelines, throttle valves, and dry vacuum pumps. It is available with different port sizes and a wide range of filter options, including stainless steel gauze, copper gauze, polypropylene, soda lime, activated alumina, activated charcoal, and molecular sieve.
Mass-Vac, Inc.
Vacuum Conveyor Creates an Energy-Efficient Vacuum
The piFLOWfc vacuum conveyor is fully enclosed, so it can transport toxic and allergenic materials without exposing operators and the surrounding work environment. It features a hygienic design that is suitable for food products and chemicals that do not require the use of fully acid-resistant stainless steel. The conveyor requires minimal maintenance, features automatic filter cleaning, and uses the company's COAX technology to create a reliable, energy-efficient vacuum. The piFLOWfc is available in capacities from 3 L to 33 L (per conveying cycle) and can deliver up to 8 ton/hr. In addition, it complies with U.S. Food and Drug Administration (FDA) contact requirements.
Piab
True-Union Ball Valve Precisely Controls Flow
The Type-21a seat support technology (SST) flow-control ball valve has an equal percentage flow characteristic to achieve fine throttling. The true-union ball valve consists of a polyvinyl chloride (PVC) valve body and polytetrafluoroethylene (PTFE) seats. It is available with ethylene propylene diene monomer (EPDM) or fluoroelastomer (FKM) O-rings for the valve body. The valve offers socket, threaded, and flanged end connections. It is available in sizes from 0.5 in. to 2 in. with electric or pneumatic actuation. The valve has a flow direction label and requires directional installation.
Asahi/America
Operations and Maintenance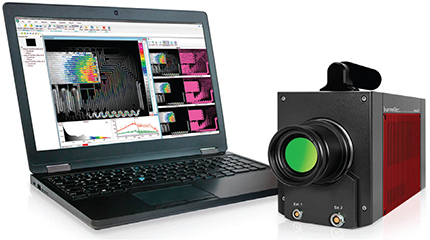 Infrared Camera Captures Thermal Images in High Resolution
The ImageIR 9400 infrared (IR) camera captures and records thermal images in high geometrical, thermal, and temporal resolution. The camera uses a cooled focal plane array (FPA) photon detector with a format of 1,280×1,024 pixels that can be enhanced, up to 2,560×2,048 pixels, by the opto-mechanical MicroScan detector that is integrated into the camera sensor. With a high thermal resolution of 30 mK (which can be increased by operating in binning full-frame mode), the camera can detect small temperature changes and gradients. The camera records thermal images with high frame rates of up to 622 Hz in binning full-frame mode and up to 3,343 Hz in sub-frame mode. The modular design of the optics, detector, and interface allows the user to easily configure the camera for various applications.
InfraTec
Indicator Monitors Service Life of Conveyor Belt Cleaner
The N2 position indicator monitors primary belt cleaner blades to track and report their remaining service life. It eliminates the need for manual inspections and simplifies maintenance planning by giving technicians precise, real-time information that can be quickly accessed from mobile devices. The position indicator notifies service technicians and plant operations personnel when retensioning or replacement is necessary. It also reports occurrence of abnormal conditions, such as a substantial change in temperature. The position indicator can be installed on new conveyor belts or directly retrofitted on existing ones.
Martin Engineering
Pin Braze System Helps Prevent Corrosion
The Electrobraze pin braze system creates cathodic-protection cable connections for negative cables, test stations, sacrificial anodes, and other similar connections. Cathodic protection is essential for preventing corrosion in aging equipment and pipelines, particularly in underground or submerged structures. The Electrobraze system consists of a pin braze gun, toolkit, and battery pack. The pin braze gun features a toroidal, low-profile design that makes it suitable for a wide range of pin brazing applications.
Farwest Corrosion Control Co.
Materials and Chemicals
Conformal Coating Features Dual-Cure Technology
The DOWSIL CC-8030 ultraviolet (UV) and moisture dual-cure conformal coating has a low modulus of elasticity to protect against stress in delicate components. The coating can be applied in multiple layers to provide additional protection. The dual-cure technology uses UV light for rapid, primary curing and moisture for consistent, secondary curing. This ensures curing in areas that are shadowed from UV light. The coating is silicone-based to provide thermal stability and protect against thermal cycling effects. In addition, the coating is formulated without benzene, toluene, ethylbenzene, or xylene solvents to reduce its environmental impact.
Dow
Additive Increases Oxygen Barrier Propertiesof Pharmaceutical Packaging
MEVOPUR ProTect is an oxygen-scavenging additive for polyethylene terephthalate (PET) bottles. Limiting oxygen exposure helps pharmaceuticals to maintain their potency during long-duration storage. The additive improves the oxygen barrier properties even in transparent, monolayer PET bottles and under refrigerated conditions. The additive-treated PET maintains oxygen levels below 1 ppm for more than 590 days, compared to 22 days for untreated PET. This oxygen barrier improvement for PET packaging can help pharmaceutical manufacturers replace high-density polyethylene (HDPE) packaging, which is not as easily recycled. The oxygen-scavenging additive is produced with ingredients that have been tested to ensure compliance with pharmaceutical packaging standards.
Clariant
Steam-Reforming Catalysts Improve Performance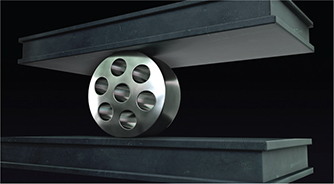 TITAN Series steam-reforming catalysts feature a hibonite-rich composition that improves performance and extends the catalyst lifetime. The series consists of the RK-500 TITAN conventional alkali catalyst and the RC-67 TITAN non-alkali catalyst. The catalysts are designed with a seven-hole cylindrical structure that creates a low pressure drop and provides high external surface area. In addition, the catalysts are formulated with titanium promoters to improve mechanical strength and prevent carbon formation (coking).
Haldor Topsoe

Copyright Permissions
Would you like to reuse content from CEP Magazine? It's easy to request permission to reuse content. Simply click here to connect instantly to licensing services, where you can choose from a list of options regarding how you would like to reuse the desired content and complete the transaction.