This conference engages bioenergy sustainability researchers with the goal to promote collaboration and disseminate the latest innovative concepts, research methods, and results in the various domains of bioenergy sustainability. It is chaired by Keith Kline, Oak Ridge National Laboratory, Center for Bioenergy Innovation, and co-chaired by David Shonnard, Michigan Technological University.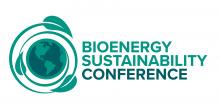 Call for Abstracts
Deadline: September 21st, 2019
Submit your abstract to these and other related topics. Submissions are sought for oral, poster, and rapid fire presentations.
Research frontiers for sustainable bioenergy
Can we manage feedstock production systems to promote desirable biogeochemical services?
Bioenergy and climate change
Genetic improvements for crop resilience and resistance to pests, drought, diseases…
Chemical and engineering advances to reduce costs and undesired effects
Creating value from "wastes and residues"
Water sustainability issues and solutions
Bioenergy impacts on biodiversity and ecosystems services
Integrating systems, Designing sustainable bioenergy systems
The role of co products in sustainable bioenergy systems
Bioenergy integrated with existing productive landscapes
Rethinking anaerobic digestion (biogas, arrested methanogenesis, etc.)
System optimization for today and tomorrow
Combining bioenergy with carbon capture and storage
Advances in integrated assessments of bioenergy sustainability
Life Cycle Assessment (LCA)
Techno-economic analysis (TEA)
Social and political dimensions – bridging from growers to consumers
Bridging empirical and modeling realms