Third Friday Process Networking Forum – April 2018
Friday, April 20, 2018, 11:30am-1:00pm CDT
Speaker: Margaret A. Johnson, P.E.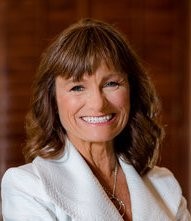 Margaret grew up in Detroit, Michigan, and moved to Texas immediately after graduating from Michigan State University with a B.S. in Mechanical Engineering. Her experience ranges from engineering and management in the electric power industry to sales and consulting in the oil and gas industry. She uses her MBA and International Coach Federation credentials to inspire people and organizations to move from SOS (Same Old Stuff) to WOW! (Well on the Way), by discarding false assumptions, unleashing creative ideas, and fostering the ability to take courageous risks.
Margaret resides in Friendswood, TX with her husband Mike. They have two sons, who live in Dallas and the Houston area with their families.
Topic: Successful Risk Taking at Work
· Increase your understanding of Risk-Taking in the workplace and analyze your current attitude towards Risk
· Examine and uncover the reasons you may be seeking or avoiding risk, and learn how to balance the two
· Determine the effect of other people's risk-taking orientation on your own, and vice versa, through planned activities
· Develop a risk-taking strategy and define steps to assure that future risk-taking supports your career goals
Costs: There is no registration fee. The lunch menu ranges from $8 to $12, and the South Texas Section will subsidize this event by $3 per attendee. STS members as well as non-members are welcome to attend. We only request that you pre-register at the STS-AIChE.org website so we can get an accurate head count for the restaurant.
Have suggestions, ideas, comments or want to recommend a speaker for future TFPNF events? Please contact Jimmy Kumana at 281-437-5906 or jkumana@aol.com.