Third Friday Networking Lunch – September 2018
Friday, September 21, 2018, 11:30am-1:00pm CDT
Speaker: Terry Suffredini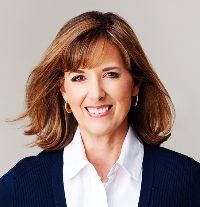 Terry Suffredini, PE, is The Engineer's Coach. After earning her degree in Chemical Engineering from UT-Austin, she spent more than 2 decades working in the environmental field. She later transitioned into process design and then into project management, where she now works working mainly on large ($350MM+) midstream oil and gas EPC projects and leading a team of 100+ professionals.
While currently employed by S&B Engineers and Constructors, Ltd. here is Houston, Terry is also a certified Life and Career Coach. It is her mission to use her extensive experience and demonstrated abilities to help fellow engineers excel both personally and professionally. eMail: terryatk@yahoo.com, (713) 492-3257
Topic: How to Make Yourself Indispensable to Your Employer
We are just now coming off another downturn in the engineering community here in southwest Texas. Things may be looking up for the immediate future, but economies are always cyclical. Have you noticed how some "lucky" people seem to stay employed even when things go south? What if you could make your own luck? What if you could take steps now that will make your employer want to keep you onboard, even if it means putting you on overhead? You can! In this talk, Terry shares tips and strategies that have worked for her and others who have had the foresight to become indispensable.
Never Get Laid Off Again: they'll jump through hoops to keep you, regardless of the Economy!
Costs: There is no registration fee. The lunch menu ranges from $8 to $12, and the South Texas Section will subsidize lunches by $3 per attendee.STS members as well as non-members are welcome to attend. We only request that you pre-register at the STS-AIChE.org website so we can get an accurate head count for the restaurant.
Have suggestions, ideas, comments or want to recommend a speaker for future 3FPNF events? Please contact David Alexander at 832-372- 2926 or davidalexanderlaw1249@gmail.com. Alternative STS contacts = jkumana@aol.com and Onesimus Haruna 281-216-8985.