Third Friday Networking Lunch - November 2020
Friday, November 20, 2020, 11:30am-1:00pm CST
Speaker: Ben Cammack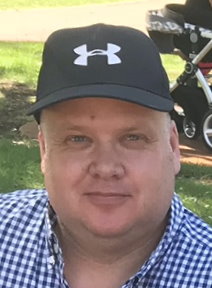 Ben Cammack is Vice President of Global Operations for Clearguard. He has been involved in automation, engineered solutions, design and manufacturing for over 25 years.
Born in England, based in Perth Western Australia, and currently residing with his wife and two children in Texas, he gets to travel A LOT!
He hobbies include everything with an engine, music and cooking.
Topic: Purge FLOW vs. PRESSURE: the real costs
Instrument purge is critical in any system where process measurements (pressure, level, or flow) are required, but direct contact between the process medium and instrumentation is not acceptable.
The purge is only required as act as a pressure barrier between the process and field instrument, and any positive flow should be reduced to an absolute minimum to ensure efficient production.
This session will discuss the real costs associated with using purge FLOW instead of PRESSURE, and an alternative solution to ensure safe, reliable, efficient process variable measurement systems.
Agenda
Introduction
Facts
Instrumentation purge criteria
Issues
Case study
Installation images
References
Q&A
Have suggestions, ideas, comments or want to recommend a speaker for future TFNF events? Please contact William Pittman williampittman@micropackamericas.com.