Third Friday Networking Lunch – July 2018
Friday, July 20, 2018, 11:30am-1:00pm CDT
Speaker: Jed Anderson Esq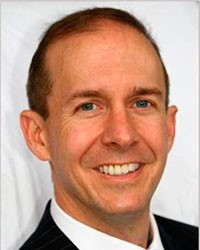 Mr. Anderson is recognized nationally and regionally as a leading expert in the areas of air quality and climate change law. He was formerly with the nationally prestigious law firms of Baker Botts, and Vinson & Elkins, and "of counsel" to the law firm of Bracewell & Giuliani. He is currently an Adjunct Professor of Law, University of Houston Law School.
Jed has given invited testimony to the Texas Senate Natural Resources Committee, and his work has caught the attention of the Texas Commission on Environmental Quality, as a catalyst for positive change on this complex issue.
Topic: A Bold Vision: EHS Compliance in a Rapidly Evolving 21st Century World
Jed will walk us through regulatory compliance – past, present, and future—with a special focus on how to position yourself and your company to take advantage of some dramatic changes that appear to be coming in the regulatory compliance sector in the era of Trump.
Come prepared with questions in your areas of concern. It promises to be extremely informative and relevant.
Costs: There is no registration fee. The lunch menu ranges from $8 to $12, and the South Texas Section will subsidize lunches by $3 per attendee. STS members, as well as non-members, are welcome to attend. We only request that you pre-register at the STS-AIChE.org website so we can get an accurate headcount for the restaurant.
Have suggestions, ideas, comments or want to recommend a speaker for future TFPNF events? Please contact David Alexander at davidalexanderlaw1249@gmail.com or call 832-372-2926